Broken
Tooth Repair
Your teeth are covered in a hard material called Enamel.
The enamel protects the underlying tooth structures called the dentine and the pulp (which has your nerves and blood vessels).
A broken tooth can range from a faint crack to one that's very broken, bleeds, and exposes the nerves. It is important to make sure you seek treatment and repair for a broken tooth as these can result in pain and other issues further down the line.
Teeth can break due to a variety of reasons:
Trauma/injury to the mouth or face
Large fillings that has worn away or dislodged
A tooth that has been root filled can become brittle and break/crack with pressure whilst eating
A tooth with a large cavity can easily break
Broken tooth repair and treatments need to happen quickly to ensure that the enamel of the tooth is not compromised and to avoid unnecessary pain. If you have injured your front tooth and it has either fractured away or the whole tooth has come out then please preserve this in some milk. Do not clean it and contact the general dentist ASAP.
Treatment plans, devised by your dentist, may suggest any one of a range of treatments, including, depending on the severity of the condition, including:
A filling
Dental bonding
Filling or polishing
Root canal treatment
Extraction
An appointment with your dentist will enable a thorough examination to assess the damage and determine the best course of action, making any necessary referrals.
Whether your broken tooth needs to be repaired due to a chip or crack, our specialist dentists are here to help. Treatments for a broken tooth include:
Get in touch today to book an appointment for broken tooth repair and treatment.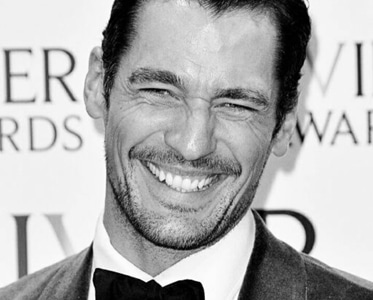 "Never before have I actually looked forward to the dentist, however, elleven Dental provide such a calming, relaxed and professional environment and service, every visit is a true pleasure, which ends with brilliant results."
"Amazing. If I was in the den I would definitely be in!"
"The team at elleven are brilliant, really welcoming and always make me feel at ease."
"Thanks so much – you are all so talented."

Contact Us
Please complete the form below and a member of our team will be in touch as soon as possible.

Contact Us
Please complete the form below and a member of our team will be in touch as soon as possible.

Book appointment

As a registered patient you can book your next appointment directly into our diary.
Click the box below to proceed
If you have any questions, speak with our reception team on 0207 487 2711

Clinical Consultation
£240
At our awarding-winning clinic

With a Senior Clinician

Full & thorough clinical examination

Includes X-Rays

Dedicated Treatment Co-ordinator

Discussion on your personalised treatment plan, payment options with a detailed report
Virtual Consultation
*
Complimentary
Video Consult in the comfort of your home

Includes a free smile assessment

Live 1-2-1 with our award-winning clinicians

Choose between Dr Sameer Patel for Cosmetic Dentistry and Dr Anthony Lam for Orthodontics

Discussion to explore your smile aspirations or clinical concerns

*£50 REFUNDABLE DEPOSIT REQUIRED, TERMS APPLY

Information On Our COVID-19 Procedures
Please click here to view our policy document which provides an overview of the operating procedures that will be followed to provide a safe environment to patients and staff despite COVID-19.