Mr. Paul Johnson
Maxillofacial Surgeon
GDC: 312890
GDC: 312890
Mr Paul Johnson was educated in Yorkshire and attended Leeds University Dental School qualifying with honours. After working in junior dental jobs at Leeds Dental Hospital, he returned to Medical School at the University of Cambridge in 1980 graduating as a Bachelor of Medicine and Bachelor of Surgery in 1984. He was House Surgeon to Professor Sir Roy Calne at Addenbrookes Hospital, Cambridge and trained in Surgery in General at the The North Staffordshire Royal Infirmary, Stoke-on-Trent. Higher training in Oral and Maxillofacial Surgery was in Stoke-on-Trent, the Queen Victoria Hospital, East Grinstead and King's College Hospital in London.
Overseas experience includes training in Salzburg, Austria and Seattle. As a senior trainee he also took part in a 'Medicine du Monde' surgical team which treated war casualties in Addis Abbaba at the end of the Ethiopian civil war.
He was appointed as Consultant in Oral & Maxillofacial Surgery at the Royal Surrey County and Frimley Park Hospitals in 1992 and is now the Senior Consultant in the Maxillofacial Department at the Royal Surrey County Hospital.
His clinical interests are wide ranging and he has published on several areas of maxillofacial surgery. Current areas of special interest are in the treatment of facial deformity, facial cosmetic and reconstructive surgery and the treatment of skin cancer.
Mr Johnson lectures and conducts surgical masterclasses nationally and internationally and is closely involved in training surgeons in Maxillofacial, ENT and Plastic Surgery in the UK. Teaching interests extend to facial cosmetic and orthognathic surgery.
He is a member and past chairman of the Training Interface Group of the Royal College of Surgeons for reconstructive cosmetic surgery, laser surgery, soft tissue trauma and skin cancer. He is active in the British Association of Oral & Maxillofacial Surgeons (BAOMS) and represents them on several national and international Committees.
He has been awarded the 2018 Down Surgical Prize by the British Association of Oral & Maxillofacial Surgeons. This is the highest honour that the Association can bestow on a surgeon and is made 'In recognition of the significant contribution made to the speciality of Oral & Maxillofacial Surgery.'
Mr Johnson is a very valued member of the surgical team here at elleven and works very closely with Dr Shivani Patel in planning the joint orthognathic (jaw) surgery cases to make a difference in patients facial aesthetics, self esteem and overall quality of life.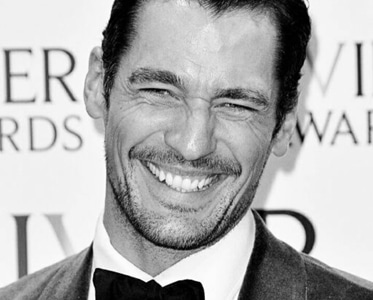 "Never before have I actually looked forward to the dentist, however, elleven Dental provide such a calming, relaxed and professional environment and service, every visit is a true pleasure, which ends with brilliant results."
"Amazing. If I was in the den I would definitely be in!"
"The team at elleven are brilliant, really welcoming and always make me feel at ease."
"Thanks so much – you are all so talented."

Contact Us
Please complete the form below and a member of our team will be in touch as soon as possible.

Contact Us
Please complete the form below and a member of our team will be in touch as soon as possible.

Book appointment

As a registered patient you can book your next appointment directly into our diary.
Click the box below to proceed
If you have any questions, speak with our reception team on 0207 487 2711

Clinical Consultation
£240
At our awarding-winning clinic

With a Senior Clinician

Full & thorough clinical examination

Includes X-Rays

Dedicated Treatment Co-ordinator

Discussion on your personalised treatment plan, payment options with a detailed report
Virtual Consultation
*
Complimentary
Video Consult in the comfort of your home

Includes a free smile assessment

Live 1-2-1 with our award-winning clinicians

Choose between Dr Sameer Patel for Cosmetic Dentistry and Dr Anthony Lam for Orthodontics

Discussion to explore your smile aspirations or clinical concerns

*£50 REFUNDABLE DEPOSIT REQUIRED, TERMS APPLY

Information On Our COVID-19 Procedures
Please click here to view our policy document which provides an overview of the operating procedures that will be followed to provide a safe environment to patients and staff despite COVID-19.