Dr. Sarah Richardson
Orthodontic Specialist
GDC: 64920
GDC: 64920
Sarah is an experienced member of our orthodontic team here at elleven Dental Wellness who particularly enjoys treating nervous orthodontic patients. Her calming influence allows patients to breeze through their treatment. Having previously worked home and abroad, including New York, her skill set includes years of experience with cosmetic braces such Invisalign and ceramic fixed braces
As an undergraduate and postgraduate student Sarah won several academic prizes including the Frank Stammers Prize in Periodontology, British Dental Association Prize in General Practice, University Training Grades Prize for thesis presentation and the WB Houston Award for her MSc thesis. She carried out research into the effects for patients who were born with dental and facial deformity such as cleft lip and palate from which she has co-written published papers. Sarah has also taken part in the voluntary scheme 'Raleigh International' assisting the 'World Health Organisation' vaccination programme and dental health programme in Guyana, South America.
Sarah is a member of the Royal College of Surgeons of England, the Royal College of Surgeons of Edinburgh, The British Orthodontic Society and regularly attends conferences and courses to update her knowledge.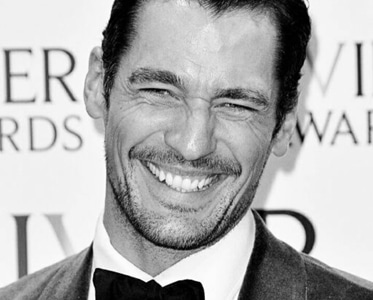 "Never before have I actually looked forward to the dentist, however, elleven Dental provide such a calming, relaxed and professional environment and service, every visit is a true pleasure, which ends with brilliant results."
"Amazing. If I was in the den I would definitely be in!"
"The team at elleven are brilliant, really welcoming and always make me feel at ease."
"Thanks so much – you are all so talented."

Contact Us
Please complete the form below and a member of our team will be in touch as soon as possible.

Contact Us
Please complete the form below and a member of our team will be in touch as soon as possible.

Book appointment

As a registered patient you can book your next appointment directly into our diary.
Click the box below to proceed
If you have any questions, speak with our reception team on 0207 487 2711

Clinical Consultation
£240
At our awarding-winning clinic

With a Senior Clinician

Full & thorough clinical examination

Includes X-Rays

Dedicated Treatment Co-ordinator

Discussion on your personalised treatment plan, payment options with a detailed report
Virtual Consultation
*
Complimentary
Video Consult in the comfort of your home

Includes a free smile assessment

Live 1-2-1 with our award-winning clinicians

Choose between Dr Sameer Patel for Cosmetic Dentistry and Dr Anthony Lam for Orthodontics

Discussion to explore your smile aspirations or clinical concerns

*£50 REFUNDABLE DEPOSIT REQUIRED, TERMS APPLY

Information On Our COVID-19 Procedures
Please click here to view our policy document which provides an overview of the operating procedures that will be followed to provide a safe environment to patients and staff despite COVID-19.