Composite
Bonding, Harley
Street
A cosmetic treatment to restore your smile
Composite bonding is used to correct small dental concerns by enhancing your natural teeth, using a material called resin.
What is composite bonding?
What is composite bonding?
An effective way to correct minor dental imperfections and concerns, composite bonding is a non-invasive treatment. It involves applying a composite resin to the tooth, which then creates a brand new surface layer. The resin is colour matched to the exact shade of your teeth, enhancing your natural smile.
Why might you need composite bonding?
Here at elleven Dental in Harley Street, London, we recommend composite bonding to repair the following dental concerns:
Chipped or cracked teeth

Uneven teeth

Worn down teeth

Gaps between teeth

Discoloured or stained teeth
What is the dental bonding treatment process?
Dental bonding creates a new surface layer for the tooth through the use of composite resin. The treatment is simple and does not require sedation.
Our highly skilled clinicians start by colour matching the composite resin to the shade of your existing teeth. When you choose composite bonding, you are guaranteed to have impressive results that also look natural. We then prepare the tooth and apply the resin to it, helping to fill cracks or gaps between the teeth. The resin is then polished off and hardened using a UV light.
A single tooth dental bond can be completed in one sitting. Depending on how many teeth need to be addressed, it could take place over multiple appointments. This all depends on your exact needs and requirements.
To discover more about the composite bonding treatment process, please do not hesitate to get in touch with our dental team today on 020 3885 1420.
Benefits of composite bonding
There are many benefits to choosing composite bonding dental treatment, such as the following:
Can correct small dental concerns or imperfections

The resultsoften look natural

Can often take place in one sitting

Can improve your confidence

Requires no needles or sedation
Composite bonding aftercare
For 48 hours after treatment, our experienced clinicians recommend avoiding any food or drinks that could stain the resin. For example, please avoid red wine and coffee.
Visiting our Harley Street practice for regular checkups and hygiene appointments is vital for maintaining your oral health. Keeping your composite bonding results optimum requires routine visits to our practice to prevent any discolouration.
Maintaining good oral hygiene is essential. Brush twice a day using a fluoride toothpaste and make sure to floss and use mouthwash.
Costs of composite bonding
The costs of composite bonding can vary based on how many teeth need to be bonded and your exact treatment plan. Please call our Harley Street practice today on 020 3885 1420 to enquire about fees and payment plans.
Our results
Our experienced composite bonding dentists are proud of the work carried out at our private practice in Harley Street, London. If you are considering composite bonding treatment, please view our impressive results below.
Before & after
Please see our before and after gallery below. You'll be able to see the amazing work carried out by our composite bonding dentists and the difference a visit to our Harley Street practice can make.
Reviews
Below you'll be able to find an array of glowing reviews from patients who have left our practice impressed with their new smile.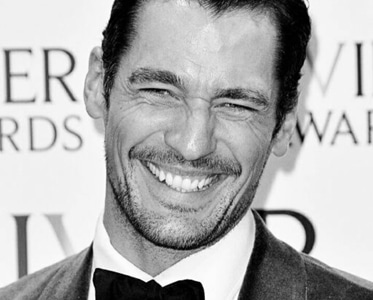 "Never before have I actually looked forward to the dentist, however, elleven Dental provide such a calming, relaxed and professional environment and service, every visit is a true pleasure, which ends with brilliant results."
"Amazing. If I was in the den I would definitely be in!"
"The team at elleven are brilliant, really welcoming and always make me feel at ease."
"Thanks so much – you are all so talented."

Contact Us
Please complete the form below and a member of our team will be in touch as soon as possible.

Contact Us
Please complete the form below and a member of our team will be in touch as soon as possible.

Book appointment

As a registered patient you can book your next appointment directly into our diary.
Click the box below to proceed
If you have any questions, speak with our reception team on 0207 487 2711

Clinical Consultation
£240
At our awarding-winning clinic

With a Senior Clinician

Full & thorough clinical examination

Includes X-Rays

Dedicated Treatment Co-ordinator

Discussion on your personalised treatment plan, payment options with a detailed report
Virtual Consultation
*
Complimentary
Video Consult in the comfort of your home

Includes a free smile assessment

Live 1-2-1 with our award-winning clinicians

Choose between Dr Sameer Patel for Cosmetic Dentistry and Dr Anthony Lam for Orthodontics

Discussion to explore your smile aspirations or clinical concerns

*£50 REFUNDABLE DEPOSIT REQUIRED, TERMS APPLY

Information On Our COVID-19 Procedures
Please click here to view our policy document which provides an overview of the operating procedures that will be followed to provide a safe environment to patients and staff despite COVID-19.