11 Reasons
to choose
elleven
Why choose us?
Trust Experience and Discover Excellence
1
Patient Experience
We deliver on incredible patient experience.
2
We're Always Here
We are in it for the long haul.
3
We're Good
We are the most celebrated dental practice in the UK
4
Highly Trained
Our team is highly trained, internationally renowned specialists and dentists.
5
State of the Art
We have the right tools and state of the art facilities.
6
Safety
Your safety is guaranteed in our hands.
7
Ambassadors
We are currently the choice of high-profile patients - DJ Fearne Cotton, Lewis Moody, David Gandy & Michael Flatley.
8
We Care
Giving outside the practice we love to undertake charity and community projects.
9
Our Portfolio
We are proud of our work and are happy to show you our portfolio.
10
Central Location
We are closer than you think, we are located in the famous Harley Street District, London.
11
Payment Options
We are cost effective, we will work with your budget.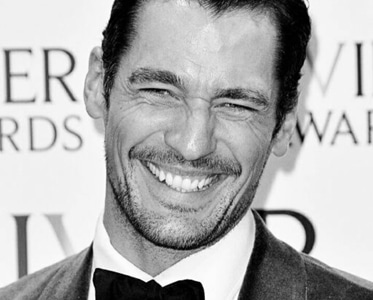 "Never before have I actually looked forward to the dentist, however, elleven Dental provide such a calming, relaxed and professional environment and service, every visit is a true pleasure, which ends with brilliant results."
"Amazing. If I was in the den I would definitely be in!"
"The team at elleven are brilliant, really welcoming and always make me feel at ease."
"Thanks so much – you are all so talented."

Contact Us
Please complete the form below and a member of our team will be in touch as soon as possible.

Contact Us
Please complete the form below and a member of our team will be in touch as soon as possible.

Book appointment

As a registered patient you can book your next appointment directly into our diary.
Click the box below to proceed
If you have any questions, speak with our reception team on 0207 487 2711

Clinical Consultation
£240
At our awarding-winning clinic

With a Senior Clinician

Full & thorough clinical examination

Includes X-Rays

Dedicated Treatment Co-ordinator

Discussion on your personalised treatment plan, payment options with a detailed report
Virtual Consultation
*
Complimentary
Video Consult in the comfort of your home

Includes a free smile assessment

Live 1-2-1 with our award-winning clinicians

Choose between Dr Sameer Patel for Cosmetic Dentistry and Dr Anthony Lam for Orthodontics

Discussion to explore your smile aspirations or clinical concerns

*£50 REFUNDABLE DEPOSIT REQUIRED, TERMS APPLY

Information On Our COVID-19 Procedures
Please click here to view our policy document which provides an overview of the operating procedures that will be followed to provide a safe environment to patients and staff despite COVID-19.