Bite
Issue
Bite issues, or malocclusion of the teeth, is a term that describes an appreciable deviation from normal occlusion.
Generally teeth should fit comfortably in your mouth and not be crowded or have big gaps, and the top jaw should overlap the bottom one slightly.
If teeth are misaligned, they can often pose functional difficulties for the affected person, which can also lead to problems with oral and digestive health if left untreated.
Bite issues can present themselves in the following ways:
Overbite
Reverse bite
Cross bite
Open bite
A person affected by a malocclusion can often find they experience an altered facial appearance, biting their cheeks or tongue, pain or discomfort when eating, speech problems (such as a lisp) or mouth breathing.
This condition is often found to be inherited, so prevention is difficult, but there are some conditions or habits that can alter the jaw's structure and shape, these are:
Cleft lip and palate
Prolonged use of dummies
Prolonged digit sucking
Injury or trauma to the teeth or face
Poor dental care
Bite issues can be corrected with the following methods:
Wearing braces
Removing teeth that are causing the mouth to be overcrowded
Applying crowns or dental bonding to reshape the teeth
Jaw surgery allows placement of the jaws in the ideal position to meet in better functional and aesthetic way
Any issues with the bite are best diagnosed by the orthodontist who is a brace specialist.
Once the condition has been corrected, you may feel more comfortable and that your smile is more aesthetically pleasing, as well as having issue with speech and eating rectified.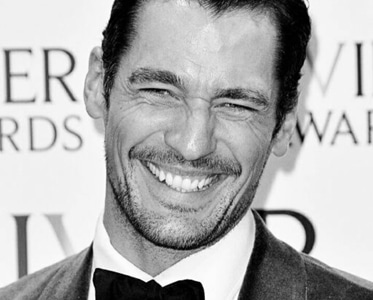 "Never before have I actually looked forward to the dentist, however, elleven Dental provide such a calming, relaxed and professional environment and service, every visit is a true pleasure, which ends with brilliant results."
"Amazing. If I was in the den I would definitely be in!"
"The team at elleven are brilliant, really welcoming and always make me feel at ease."
"Thanks so much – you are all so talented."

Contact Us
Please complete the form below and a member of our team will be in touch as soon as possible.

Contact Us
Please complete the form below and a member of our team will be in touch as soon as possible.

Book appointment

As a registered patient you can book your next appointment directly into our diary.
Click the box below to proceed
If you have any questions, speak with our reception team on 0207 487 2711

Clinical Consultation
£240
At our awarding-winning clinic

With a Senior Clinician

Full & thorough clinical examination

Includes X-Rays

Dedicated Treatment Co-ordinator

Discussion on your personalised treatment plan, payment options with a detailed report
Virtual Consultation
*
Complimentary
Video Consult in the comfort of your home

Includes a free smile assessment

Live 1-2-1 with our award-winning clinicians

Choose between Dr Sameer Patel for Cosmetic Dentistry and Dr Anthony Lam for Orthodontics

Discussion to explore your smile aspirations or clinical concerns

*£50 REFUNDABLE DEPOSIT REQUIRED, TERMS APPLY

Information On Our COVID-19 Procedures
Please click here to view our policy document which provides an overview of the operating procedures that will be followed to provide a safe environment to patients and staff despite COVID-19.