Best Adult
Orthodontist London
Correcting the position of your teeth accurately, focusing on attention to detail
Here at elleven Dental Wellness, our team of specialist orthodontists understands that braces are no longer just for children. There is no age limit in needing orthodontic treatment. We are proud to be one of the top orthodontic dentists in London.
Our Orthodontic Treatments
Our Orthodontic Treatments
The demand for adult orthodontics in Harley Street, London is ever-increasing.
What are the benefits of orthodontic treatment for adults?
Reducing gum disease and dental decay as straighter teeth are easier to keep clean.
Facilitating restorative dentistry such as placement of dental implants.
Reducing the need for further cosmetic dentistry or keeping it minimal and conservative.
Overall improving oral health and function for better longevity.
Achieving a beautiful smile and enhancing self-esteem.
Which orthodontic treatments do we provide at elleven Dental?
Our team of specialist orthodontists proudly provides clinical excellence with each and every one of their procedures. Here at our Harley Street practice, we offer the following orthodontic treatments:
Why might I need braces as an adult?
It is also not unusual for people who have worn braces in the past, to develop mild irregularities later on in life. In fact, 1 in 4 of our patients have worn braces before. This is often due to the lack of retainer wear or tertiary growth.
Our award-winning specialist orthodontists in Harley Street have taken advantage of the latest developments in technology. At our state-of-the-art practice in London, our orthodontists will work hard to create your bespoke orthodontic care plan. This allows our adults to have a selection of discrete braces to organically achieve healthy smiles in fine balance and harmony with the face.
If you require orthodontic treatment in London, you may need to wear braces. This could be either fixed braces or removable braces.
Our team of specialised orthodontists provide fixed braces of two different kinds:
Lingual – these braces are fixed on the inside of the teeth, making them visually concealed. Some ulceration of the tongue or lisping may be experienced with this type of brace, but these effects will only be transitional.
Ceramic – fixed to the outside of the teeth, they can now come in white with white wires, as opposed to the metal type that was once seen. To prevent your braces from staining, it is advisable to avoid tea, coffee, curry and red wine.
Removable braces, like Invisalign, are a series of custom-made invisible aligners that can be taken out. It is advised that they are worn for 22 hours a day and changed every two weeks, moving your teeth little by little as the weeks go by.
Why choose our Harley Street practice for orthodontic treatment?
As word of mouth begins to spread about our exceptional team, the demand for orthodontic treatment at our Harley Street practice is increasing drastically. We consistently provide a warm and welcoming space for all of our orthodontic patients visiting our London clinic, regardless of their age or their dental requirements. Our adult braces and all of our other orthodontic treatments deliver excellent results each time. Our team of specialist orthodontists work hard to create bespoke treatment plans tailored to your exact needs.
Our friendly team are always available to provide you with advice and guidance regarding any orthodontic treatment you may need. We can advise you on the best orthodontic treatment plan to keep your mouth in the best possible condition.
Orthodontic treatment at our London practice will help you get that smile you've always dreamed of. When cared for correctly, these outstanding results can last a lifetime.
If you are looking for exceptional orthodontics and adult braces in Harley Street, London, our team are on hand to help. Get in touch today to book an initial consultation or to find out more about the orthodontics process.
We've put together some of the most frequently asked questions from our patients regarding their orthodontic treatment. If we still haven't answered your question below, please do not hesitate to get in touch with our experienced team in London.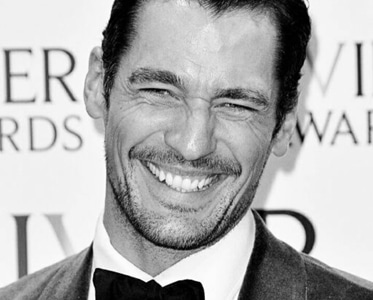 "Never before have I actually looked forward to the dentist, however, elleven Dental provide such a calming, relaxed and professional environment and service, every visit is a true pleasure, which ends with brilliant results."
"Amazing. If I was in the den I would definitely be in!"
"The team at elleven are brilliant, really welcoming and always make me feel at ease."
"Thanks so much – you are all so talented."

Contact Us
Please complete the form below and a member of our team will be in touch as soon as possible.

Contact Us
Please complete the form below and a member of our team will be in touch as soon as possible.

Book appointment

As a registered patient you can book your next appointment directly into our diary.
Click the box below to proceed
If you have any questions, speak with our reception team on 0207 487 2711

Clinical Consultation
£240
At our awarding-winning clinic

With a Senior Clinician

Full & thorough clinical examination

Includes X-Rays

Dedicated Treatment Co-ordinator

Discussion on your personalised treatment plan, payment options with a detailed report
Virtual Consultation
*
Complimentary
Video Consult in the comfort of your home

Includes a free smile assessment

Live 1-2-1 with our award-winning clinicians

Choose between Dr Sameer Patel for Cosmetic Dentistry and Dr Anthony Lam for Orthodontics

Discussion to explore your smile aspirations or clinical concerns

*£50 REFUNDABLE DEPOSIT REQUIRED, TERMS APPLY

Information On Our COVID-19 Procedures
Please click here to view our policy document which provides an overview of the operating procedures that will be followed to provide a safe environment to patients and staff despite COVID-19.