Best
Veneers, Harley
Street London
A smile that perfectly suits you
Our experienced team sees dentistry as a work of art. We are passionate about transforming both the smiles and lives of our patients with our smile makeovers. If you're looking for the best veneers, get in touch with our highly skilled team in Harley Street, London today.
Veneers enhance your smile by improving the appearance of cracked, chipped or uneven teeth. Dental veneers may also be a chosen option for those with severely discoloured teeth. They are shaped by hand (composite veneers only)and cover each individual tooth when applied. Our team believes creating veneers is a skilled artform as the shape, colour and appearance of dental veneers will be different for each patient and must be accurate.
Why choose dental veneers?
There are many dental concerns that veneers can improve the appearance of. Here are just some of the concerns that dental veneers are routinely used to fix:
Discoloured teeth – teeth can become stained for many reasons, such as genetics or smoking.
Missing teeth or gaps between the teeth– teeth could be missing due to gum disease, tooth decay or impact/injury.
Chipped or broken teeth – teeth can break for a variety of reasons. A single veneer can help to correct a chip on a tooth.
Types of dental veneers available at our Harley Street practice
Our team is proud to be able to provide both porcelain and composite veneers at our practice in Harley Street, London. 
Porcelain veneers

are specially crafted by our dental technicians to look just like natural teeth. They are a long-lasting option but can still be applied in one visit to our

Harley Street practice

. A small amount of your enamel will need to be removed before porcelain veneers are applied to your teeth. 

Composite veneers

are usually applied in just one visit. Composite veneers are made from composite resin, layers of which are directly applied to the tooth. This can then be sculpted to correct the shape and size, ensuring that they look just like natural teeth.

Composite veneers

are extremely versatile and durable.
How do dental veneers work? The process
A thorough dental hygiene check-up will be required before veneers can be undertaken by our specialists. Any necessary restorations, hygiene and gum disease needs to be addressed and treated before cosmetic treatment.
Porcelain Veneers
At the first appointment, the teeth are prepared. A local anaesthetic will be used. This process involves a minimal reduction in some critical areas of the enamel from the front surface and a biting edge to make space for the veneer.
Impressions are taken and temporary veneers are made using a template made from the 3D preview model. Importantly, this gives our patients an opportunity to trial the planned smile design in their own mouths before the veneers are made. Any changes or fine adjustments can be made to the temporaries are reproduced in the final veneers. 
Approximately 2 weeks later patients are again invited to visit our talented dental veneers team in Harley Street, London. The teeth are isolated from moisture and the porcelain veneers are then fitted at the second main treatment appointment.  
Composite Veneers
Composite veneers are applied a little differently. These veneers are moulded directly onto your teeth. After your teeth have been prepared for the dental veneers, a resin is applied and moulded to your teeth.
We also see our patients a few days later to check all is well when they've had some time to use them and eat with them.
The benefits of dental veneers
Dental veneers come with an array of benefits. If you are looking to transform your smile in a way that is long-lasting and guaranteed to provide impressive results, dental veneers could be the right option for you. They look natural and are durable, proving to stand the test of time. When you choose dental veneers, you are choosing to improve your confidence too. Dental veneers are also incredibly low maintenance and require as much care as your natural teeth would.
How long does a dental veneer last?
Veneers are incredibly durable when they are cared for correctly. Your veneers can last a long time if you maintain a good at home hygiene routine and continue to visit our Harley Street practice twice a year for dental checkups. Your lifestyle can also have an impact but veneers that have been looked after can last between 15-20 years.
What are dental veneers made from?
Porcelain is a type of glass, whereas composite veneers are made from a tooth-coloured resin material. Porcelain veneers are less likely to stain than composite veneers, offering a much whiter and brighter smile. A member of our experienced team will discuss the best option for you during your consultation, keeping you in the loop the entire time.
Aftercare of dental veneers treatment
Dental veneers can, and should, be cared for just like regular teeth. You must have a good at home dental routine. Make sure to brush your teeth twice a day using a fluoride toothpaste. You should also floss and use mouthwash twice a day, too. 
We recommend visiting our Harley Street practice for regular dental checkups. Our experienced dental hygienists will be able to ensure that your veneers are maintaining good condition, offering you their advice and guidance during the aftercare of your treatment.
Cost of dental veneers
The costs of dental veneers can vary based on how many veneers are being applied.
To learn more about our fees, please contact our friendly reception team today on 020 3885 1420. We will be able to provide you with information on the cost of dental veneers and payment plans.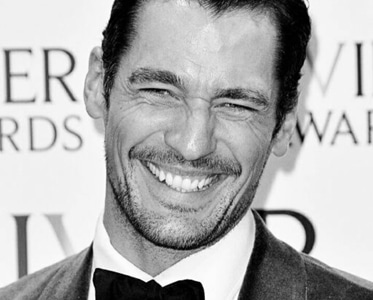 "Never before have I actually looked forward to the dentist, however, elleven Dental provide such a calming, relaxed and professional environment and service, every visit is a true pleasure, which ends with brilliant results."
"Amazing. If I was in the den I would definitely be in!"
"The team at elleven are brilliant, really welcoming and always make me feel at ease."
"Thanks so much – you are all so talented."

Contact Us
Please complete the form below and a member of our team will be in touch as soon as possible.

Contact Us
Please complete the form below and a member of our team will be in touch as soon as possible.

Book appointment

As a registered patient you can book your next appointment directly into our diary.
Click the box below to proceed
If you have any questions, speak with our reception team on 0207 487 2711

Clinical Consultation
£240
At our awarding-winning clinic

With a Senior Clinician

Full & thorough clinical examination

Includes X-Rays

Dedicated Treatment Co-ordinator

Discussion on your personalised treatment plan, payment options with a detailed report
Virtual Consultation
*
Complimentary
Video Consult in the comfort of your home

Includes a free smile assessment

Live 1-2-1 with our award-winning clinicians

Choose between Dr Sameer Patel for Cosmetic Dentistry and Dr Anthony Lam for Orthodontics

Discussion to explore your smile aspirations or clinical concerns

*£50 REFUNDABLE DEPOSIT REQUIRED, TERMS APPLY

Information On Our COVID-19 Procedures
Please click here to view our policy document which provides an overview of the operating procedures that will be followed to provide a safe environment to patients and staff despite COVID-19.