Porcelain
Veneers in
London
A smile that perfectly suits you
At elleven Dental Wellness, our smile makeovers start at the consultation where we find out what patients don't like about their teeth and what type of smile is required.
A thorough check-up is required BEFORE any cosmetic work including veneers is undertaken by one of our dental veneers specialists. Any necessary restorations, hygiene and gum disease needs to be addressed
Computer-aided smile design is then used to design the smile and to fine-tune the required tooth shapes and colour to fit with the patients smile, face, age and gender.
Composite veneers are thin custom-made porcelain/composite facings that are bonded to the teeth to improve their form and appearance. They are durable and long-lasting and extremely versatile.
You may need a veneer to treat a number of conditions:
Discoloured teeth (due to lifestyle choices such as smoking, coffee, wine etc. medication in childhood such as high doses of antibiotics, Fluoride treatment or even trauma to the teeth which results in the greying of teeth.)
Alter the shape of teeth
Gaps
Repair chipped teeth/wear caused by grinding
To replace old restorations
Improve alignment
Porcelain veneers are often applied in one visit to our Harley Street, London clinic. The dentist in thin layers gradually adds the adhesive materials shaping it and hardening it at each stage and finally polishing it. Porcelain veneers are laboratory made and are stain-resistant and translucent often closely resembling natural teeth.
The provision of porcelain veneers are planned over two main treatment appointments:
At the first appointment, the teeth are prepared. A local anaesthetic will be used. This process involves a minimal reduction in some critical areas of the enamel from the front surface and a biting edge to make space for the veneer. 
Impressions are taken and temporary veneers are made using a template made from the 3D preview model. Importantly, this gives our patients an opportunity to trial the planned smile design in their own mouths before the veneers are made. Any changes or fine adjustments can be made to the temporaries are reproduced in the final veneers.
Approximately 2 weeks later patients are again invited to visit our veneers specialists in Harley Street London, the teeth are isolated from moisture and the porcelain veneers are then fitted at the second main treatment appointment. 
We also see our patients a few days later to check all is well when they've had some time to use them and eat with them.
To find out more about composite veneers or to book an appointment with elleven Dental, please get in touch.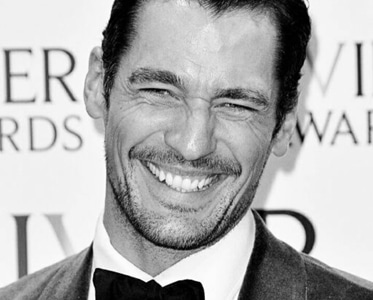 "Never before have I actually looked forward to the dentist, however, elleven Dental provide such a calming, relaxed and professional environment and service, every visit is a true pleasure, which ends with brilliant results."
"Amazing. If I was in the den I would definitely be in!"
"The team at elleven are brilliant, really welcoming and always make me feel at ease."
"Thanks so much – you are all so talented."

Contact Us
Please complete the form below and a member of our team will be in touch as soon as possible.

Contact Us
Please complete the form below and a member of our team will be in touch as soon as possible.

Book appointment

As a registered patient you can book your next appointment directly into our diary.
Click the box below to proceed
If you have any questions, speak with our reception team on 0207 487 2711

Clinical Consultation
£240
At our awarding-winning clinic

With a Senior Clinician

Full & thorough clinical examination

Includes X-Rays

Dedicated Treatment Co-ordinator

Discussion on your personalised treatment plan, payment options with a detailed report
Virtual Consultation
*
Complimentary
Video Consult in the comfort of your home

Includes a free smile assessment

Live 1-2-1 with our award-winning clinicians

Choose between Dr Sameer Patel for Cosmetic Dentistry and Dr Anthony Lam for Orthodontics

Discussion to explore your smile aspirations or clinical concerns

*£50 REFUNDABLE DEPOSIT REQUIRED, TERMS APPLY

Information On Our COVID-19 Procedures
Please click here to view our policy document which provides an overview of the operating procedures that will be followed to provide a safe environment to patients and staff despite COVID-19.