Best
Retainers Harley
Street, London
Experts in creating beautiful smiles
Retainers are the best means of maintaining your fabulous new smile once we've helped you to craft it.
We're experts in the selection and fitting of all kinds of retainers.
There are various retainer options available to fit around your lifestyle. This includes fixed, unfixed, plastic, wire, whole mouth, and half mouth retainers. Requiring retainers after braces shouldn't be a nuisance.
There are two main types of retainer – fixed and removable.
With a removable retainer, your specialist orthodontist at our practice in London will recommend your retainer regime. Please follow this carefully to ensure you do not get any relapse. Your orthodontist will also recommend which retainers are correct for your treatment plan. For example, Invisalign Vivera Removable retainers are included in our premium Invisalign package.
Do not eat or drink with your retainer in place. You will need to clean them regularly using: a toothbrush with soap and lukewarm water (not hot). Avoid using toothpaste or bleach as this will scratch and discolour the retainers. "Retainer Brite" can be used to clean the retainers and make them taste better. You may purchase this from us at future visits.
With a fixed retainer, you may be fitted with a wire to the back of your teeth. This is called a bonded retainer. You will need to keep this extra clean. Please avoid any hard, sticky, and crunchy foods if you have been fitted with one. If your fixed retainer breaks, please wear your removable retainer full time and contact the practice immediately.
You will not need to be seen often by our specialist orthodontist now the retainers are in place. You will be advised about your future appointments. Retainers are expensive to replace so please take great care of them. Please keep them in a retainer box when they are not being worn. Also, bring them to all future appointments at our Harley Street practice in London.
Frequently Asked Questions
Retainers are designed to keep your teeth straight and can either be removable or fixed. Now that your teeth are straight, if you do not wear your retainer after your Invisalign or braces treatment, your teeth are likely to drift towards their original positions. If this does happen it may be difficult or impossible to correct.
Normal age changes occur in the human body. In the mouth, these age changes show up as gum recession, increased lower front teeth crowding, and increased turning of twisted or rotated teeth. Having orthodontic treatment at our Harley Street practice in London does not grant immunity to these normal changes. These age changes vary in severity. Therefore we recommend that you wear your retainers for an indefinite period of time – wear them as long as you want to keep your teeth straight. It's now your responsibility.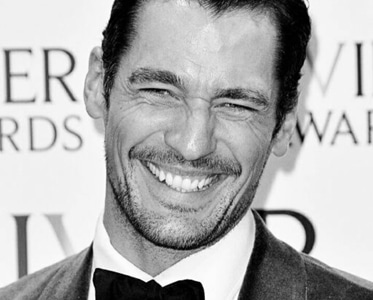 "Never before have I actually looked forward to the dentist, however, elleven Dental provide such a calming, relaxed and professional environment and service, every visit is a true pleasure, which ends with brilliant results."
"Amazing. If I was in the den I would definitely be in!"
"The team at elleven are brilliant, really welcoming and always make me feel at ease."
"Thanks so much – you are all so talented."

Contact Us
Please complete the form below and a member of our team will be in touch as soon as possible.

Contact Us
Please complete the form below and a member of our team will be in touch as soon as possible.

Book appointment

As a registered patient you can book your next appointment directly into our diary.
Click the box below to proceed
If you have any questions, speak with our reception team on 0207 487 2711

Clinical Consultation
£240
At our awarding-winning clinic

With a Senior Clinician

Full & thorough clinical examination

Includes X-Rays

Dedicated Treatment Co-ordinator

Discussion on your personalised treatment plan, payment options with a detailed report
Virtual Consultation
*
Complimentary
Video Consult in the comfort of your home

Includes a free smile assessment

Live 1-2-1 with our award-winning clinicians

Choose between Dr Sameer Patel for Cosmetic Dentistry and Dr Anthony Lam for Orthodontics

Discussion to explore your smile aspirations or clinical concerns

*£50 REFUNDABLE DEPOSIT REQUIRED, TERMS APPLY

Information On Our COVID-19 Procedures
Please click here to view our policy document which provides an overview of the operating procedures that will be followed to provide a safe environment to patients and staff despite COVID-19.