Impacted
Canine Surgery
Harley Street
An impacted canine tooth is stuck or 'impacted', preventing it from growing through properly.
Everyone should have 4 permanent canine teeth. The upper canines usually come through in the mouth between the ages of 11 and 13 years.
Sometimes either one or both of these teeth can develop in the wrong place or end up getting stuck or 'impacted' against the roots of teeth either side of it.
This may damage the nearby teeth. Often the canine tooth can be impacted in the roof of the mouth (palate) behind the front teeth. The canine tooth is an important tooth. If it is in a suitable position it can be brought into the line by orthodontic treatment such as braces. This would involve exposing or uncovering the tooth as well as orthodontic treatment, which may take approximately 2 ½ years to complete.
Canine tooth surgery is a minor operation usually carried out under general anaesthetic – you will be asleep throughout the operation. Sometimes the operation is done under local anaesthetic to numb the area. The operation takes between 30-60 minutes and you will normally go home on the same day.
Once you are asleep or when the area is numb, the surgeon will remove a small piece of gum and bone to uncover the tooth.
Once your canine tooth is uncovered there are 3 options. Your surgeon will discuss them with you.
Bracket and Chain
An orthodontic bracket is glued to the tooth. Attached to it is a small length of gold chain, which can be secured to the gum with a stitch, or one of your teeth. Sometimes the gold chain dangles down, do not worry.
Cover Plate (Brace)
To prevent the gum from growing back over the tooth, a simple removable brace may be made for you. Sometimes a gum dressing can be placed inside the brace. We will show you how to remove and replace the brace before you leave the hospital. It will stay in place for 7-10 days.
Gauze Pack
Sometimes gauze dressing is stitched to the gum to help with healing. The wound is then closed with dissolving stitches. If you have a dressing, it needs to stay in place for 7-10 days. Care must be taken not to dislodge the pack. If this occurs please call the surgeon immediately. Your surgeon or orthodontist will remove it at your next appointment.
Call Our Team to Discuss Today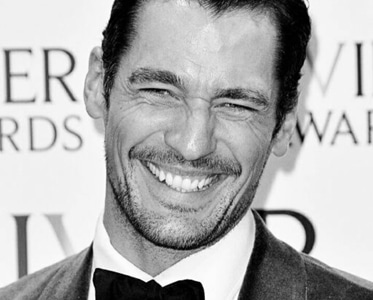 "Never before have I actually looked forward to the dentist, however, elleven Dental provide such a calming, relaxed and professional environment and service, every visit is a true pleasure, which ends with brilliant results."
"Amazing. If I was in the den I would definitely be in!"
"The team at elleven are brilliant, really welcoming and always make me feel at ease."
"Thanks so much – you are all so talented."

Contact Us
Please complete the form below and a member of our team will be in touch as soon as possible.

Contact Us
Please complete the form below and a member of our team will be in touch as soon as possible.

Book appointment

As a registered patient you can book your next appointment directly into our diary.
Click the box below to proceed
If you have any questions, speak with our reception team on 0207 487 2711

Clinical Consultation
£240
At our awarding-winning clinic

With a Senior Clinician

Full & thorough clinical examination

Includes X-Rays

Dedicated Treatment Co-ordinator

Discussion on your personalised treatment plan, payment options with a detailed report
Virtual Consultation
*
Complimentary
Video Consult in the comfort of your home

Includes a free smile assessment

Live 1-2-1 with our award-winning clinicians

Choose between Dr Sameer Patel for Cosmetic Dentistry and Dr Anthony Lam for Orthodontics

Discussion to explore your smile aspirations or clinical concerns

*£50 REFUNDABLE DEPOSIT REQUIRED, TERMS APPLY

Information On Our COVID-19 Procedures
Please click here to view our policy document which provides an overview of the operating procedures that will be followed to provide a safe environment to patients and staff despite COVID-19.