The earlier you start your hygiene and periodontal care, the better the outcome.
We can help prevent more serious damage to your teeth and gums so you can look forward to keeping your smile for life. We are proud to be one of the best periodontists in Harley Street, London. We specialise in providing a wide range of gum disease treatments and services to keep your teeth and gum healthy.
More than 45% of adults in the UK are affected by gum disease and, even at its most mild level, it can affect the quality of life. Gum disease is the most common non-communicable disease in mankind and the main cause of tooth loss. It is the infection of the structures that surround the teeth – the gums, bone, the cementum that covers the roots and the ligaments.
People are often unaware they have gum disease because it is not painful and doesn't affect their daily life, but if left untreated the impact can be serious, damaging the bone and tissue that support the teeth.
There are different forms of gum disease, but the most common are gingivitis and periodontitis. As your dedicated periodontal specialist in London, we are able to detect signs of disease early to stop them from worsening.
Gingivitis is inflammation of the superficial soft tissue supporting the tooth, leading to swelling, redness, and bleeding. Gingivitis is a prerequisite for periodontitis.
Whilst not all cases of gingivitis will progress to periodontitis, managing the former is a vital primary preventative strategy for the latter. Gingivitis is reversible and may be treated with the help of hygiene sessions and improved oral hygiene. Our hygienists are able to keep your teeth and gums in the best condition.
Periodontitis involves the deeper supporting structures including bone destruction. Sadly this bone destruction is generally irreversible.
Dental bacterial plaque is the major determinant of gingivitis and periodontitis. This is invisible to white, sticky film that forms on your teeth. Accumulation of plaque is the most common cause; a number of factors can contribute to and aggravate the condition.
These include:
Smoking
Inherited/genetic susceptibility
Medication that reduces saliva
Diabetes
Lifestyle-Stress, lack of sleep, mental health, alcohol
Nutritional deficiencies- calcium, Vitamin C and B
In subjects with active periodontitis, the periodontal ligament does not regenerate after tooth movement when there is inflammation in the periodontal tissues. When teeth are moved orthodontically, in the presence of plaque, this force can cause excessive bone and attachment loss.
Orthodontic components, which are attached to the tooth surface, may also hinder the effective cleaning of teeth. This could lead to further accumulation of plaque and increase the risk of periodontal disease. Those patients who have a pre-existing periodontal disease have a higher risk of their periodontal health deteriorating further if plaque control is inadequate.
However, this doesn't mean that the patient with compromised periodontal tissues cannot benefit from orthodontic treatment. It simply means their periodontitis needs to be controlled first before, during, and after the entire orthodontic treatment.
To arrange an appointment at one of the best periodontist clinics in London, please get in touch today.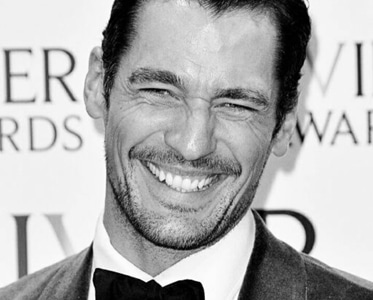 "Never before have I actually looked forward to the dentist, however, elleven Dental provide such a calming, relaxed and professional environment and service, every visit is a true pleasure, which ends with brilliant results."
"Amazing. If I was in the den I would definitely be in!"
"The team at elleven are brilliant, really welcoming and always make me feel at ease."
"Thanks so much – you are all so talented."

Contact Us
Please complete the form below and a member of our team will be in touch as soon as possible.

Contact Us
Please complete the form below and a member of our team will be in touch as soon as possible.

Book appointment

As a registered patient you can book your next appointment directly into our diary.
Click the box below to proceed
If you have any questions, speak with our reception team on 0207 487 2711

Clinical Consultation
£240
At our awarding-winning clinic

With a Senior Clinician

Full & thorough clinical examination

Includes X-Rays

Dedicated Treatment Co-ordinator

Discussion on your personalised treatment plan, payment options with a detailed report
Virtual Consultation
*
Complimentary
Video Consult in the comfort of your home

Includes a free smile assessment

Live 1-2-1 with our award-winning clinicians

Choose between Dr Sameer Patel for Cosmetic Dentistry and Dr Anthony Lam for Orthodontics

Discussion to explore your smile aspirations or clinical concerns

*£50 REFUNDABLE DEPOSIT REQUIRED, TERMS APPLY

Information On Our COVID-19 Procedures
Please click here to view our policy document which provides an overview of the operating procedures that will be followed to provide a safe environment to patients and staff despite COVID-19.