Periodontics
& Gum
Disease
Best Periodontists, Harley Street
Our experienced periodontists in Harley Street can help you treat gum disease and maintain a beautiful smile. The earlier you start your hygiene and periodontal care, the better the outcome. We will work alongside you to help prevent serious damage to your mouth, teeth and gums.
Periodontology is the treatment of periodontitis, which is also known as gum disease. Gum disease is one of the most common causes of tooth loss in adults as it destroys the gum tissue and the bone that surrounds and supports the teeth. When you visit our specialist periodontists in Harley Street, we will try to get a picture of your overall oral health and work with you to try to improve it.
Our periodontists proudly provide a wide range of gum disease treatments at our practice in London. We strive to keep your teeth and gums healthy, helping you to maintain excellent oral health for life. Our periodontic treatments provide the highest level of care, achieving the best possible results for your smile.
What is gum disease?
Periodontal disease is a serious infection that impacts the areas surrounding your teeth, such as the gums, bone and cementum that covers the roots and ligaments.
People are often unaware they have gum disease because it is not painful and doesn't affect their daily life. There are often no signs or symptoms. If your gum disease is left untreated, the impact can be serious. Failing to treat your gum disease can result in damage to the bone and tissue that support the teeth. It could even result in tooth loss.
As your dedicated specialist gum periodontists in London, we are able to detect signs of disease early to stop them from worsening.
You may have gum disease if…
If you notice any of the following signs or symptoms, you may have gum disease:
Bad breath
Swollen gums
Discomfort
Bleeding gums
Irritated or itchy gums
Loose teeth
Receding gums
Please book an appointment at our Harley Street practice if you are experiencing symptoms of gum disease.
Types of gum disease
There are different forms of gum disease, but the most common are gingivitis and periodontitis.
Gingivitis is inflammation of the superficial soft tissue supporting the tooth, leading to swelling, redness, and bleeding. Gingivitis is a prerequisite for periodontitis. 
Whilst not all cases of gingivitis will progress to periodontitis, managing the former is a vital primary preventative strategy for the latter. Periodontitis involves the deeper supporting structures including bone destruction. Sadly, this bone destruction is generally irreversible.
Gingivitis is reversible and may be treated with the help of hygiene sessions and improved oral hygiene. Our Harley Street periodontists are able to work with you to keep your teeth and gums in the best condition with continuous preventative care.
What contributes to gingivitis and periodontitis?
Dental bacterial plaque is the major determinant of gingivitis and periodontitis. However, a number of factors can contribute to and aggravate the conditions, including:
Smoking 

Genetic susceptibility 

Medications that reduce saliva 

Diabetes 

Stress such as lack of sleep, mental health and alcohol 

Nutritional deficiencies- like calcium and vitamin C and B
What is the treatment for gum disease?
Cleaning
Our specialist gum dentists will always aim to prevent your gum disease from becoming too severe to treat. This usually involves preventative measures like deep cleaning. If you have early signs of gum disease, such as gingivitis, one of our periodontists in London will begin by cleaning your teeth. This is also known as scaling and root planing, which begins with a deep clean using an electric toothbrush, gritty toothpaste and specialist instruments called scalers. This helps to remove the tartar from the gum line and bacteria from the tooth root. Extensive scaling may be recommended by our gum specialists if your gingivitis has developed into periodontitis. This may require a local anaesthetic.
Surgery
If your gum disease is moderate to advanced, you may be referred to a specialist periodontist who will assess you for surgery. The surgical treatments for gum disease could include:
Soft tissue grafts – to repair receding gums and help to protect the gum line
Crown lengthening – exposes more tooth structure and enables the dentist to remove decay
Regenerative procedures – regenerates lost bone and soft tissue, reversing damage

Pocket reduction procedures – folds back gum tissue and removes bacteria
Medication
Medications may be prescribed in conjunction with a deep cleaning treatment. Antibiotics alone are not considered an effective way of treating periodontitis but are still used as therapeutic adjuncts in severe cases of gum disease. Your dentist may also recommend an antiseptic mouthwash which will help to control the build-up of plaque around the teeth.
Gum disease aftercare
We advise regular check-ups with our Harley Street dentists who will be able to consistently monitor your oral health. Our experienced dentists will be able to help you prevent any recurrences of gum disease. Professional cleaning sessions with our hygienists can also help to deter plaque build-up, which in turn helps to prevent gum disease.
To take care of your gums, we recommend maintaining good oral health at home. Make sure to brush twice a day and include flossing and fluoride mouthwash in your routine. 
Are you experiencing signs of gum disease? Get in touch with our friendly team today. Call us on 020 3885 1420 to book an appointment with one of our specialist gum periodontists in London.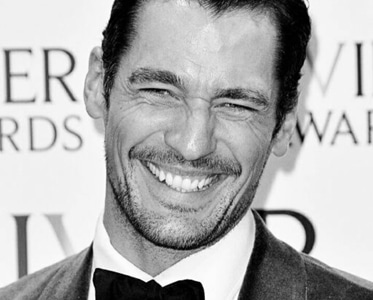 "Never before have I actually looked forward to the dentist, however, elleven Dental provide such a calming, relaxed and professional environment and service, every visit is a true pleasure, which ends with brilliant results."
"Amazing. If I was in the den I would definitely be in!"
"The team at elleven are brilliant, really welcoming and always make me feel at ease."
"Thanks so much – you are all so talented."

Contact Us
Please complete the form below and a member of our team will be in touch as soon as possible.

Contact Us
Please complete the form below and a member of our team will be in touch as soon as possible.

Book appointment

As a registered patient you can book your next appointment directly into our diary.
Click the box below to proceed
If you have any questions, speak with our reception team on 0207 487 2711

Clinical Consultation
£240
At our awarding-winning clinic

With a Senior Clinician

Full & thorough clinical examination

Includes X-Rays

Dedicated Treatment Co-ordinator

Discussion on your personalised treatment plan, payment options with a detailed report
Virtual Consultation
*
Complimentary
Video Consult in the comfort of your home

Includes a free smile assessment

Live 1-2-1 with our award-winning clinicians

Choose between Dr Sameer Patel for Cosmetic Dentistry and Dr Anthony Lam for Orthodontics

Discussion to explore your smile aspirations or clinical concerns

*£50 REFUNDABLE DEPOSIT REQUIRED, TERMS APPLY

Information On Our COVID-19 Procedures
Please click here to view our policy document which provides an overview of the operating procedures that will be followed to provide a safe environment to patients and staff despite COVID-19.