Jaw
Surgery
For skeletal discrepancies beyond orthodontic treatment
Jaw surgery (orthognathic surgery) can be a necessary treatment for those with a skeletal discrepancy outside of the boundaries of conventional orthodontics.
Some patients may require jaw surgery in order to correct the position of the teeth and provide a functioning bite, the supporting bones of the jaws must be in the correct position.
If this is not the case, orthodontics alone will not correct the bite. Surgery will be required to move the jaws into the proper position so the teeth then meet correctly.
Patients seek jaw surgery for a number of reasons, including;
Difficulty in eating and speaking
Disproportionately large upper or lower jaws
Long face
Facial asymmetries & Chin abnormalities.
Thankfully, with elleven Dental Wellness, this doesn't have to be a complex operation. We're friends with some excellent surgeons, and are used to working in close collaboration to get the best results for our shared patients.
Ask to see Dr Shivani Patel if you feel you may need jaw surgery as she is trained as an orthodontist to consultant level and has a lot of experience in these multidisciplinary cases.
At elleven Dental Wellness, we always work in the best interest of the patient. It is important therefore, to understand that with Jaw Surgery you may experience some side effects; You will have some swelling and bruising after the operation. This will rapidly begin to subside over the first 2-3 weeks. For operations on the lower jaw it is fairly common to have some numbness of the lower lip. In a very small number of cases a residual area of numbness may remain. This does not affect the movement of the lips, only the feeling in it, in a similar way to an injection at the dentist. After the operation you will have to take it easy for 2-3 weeks. You should therefore expect to be off college/work for at least that length of time.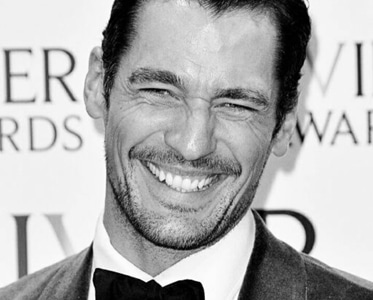 "Never before have I actually looked forward to the dentist, however, elleven Dental provide such a calming, relaxed and professional environment and service, every visit is a true pleasure, which ends with brilliant results."
"Amazing. If I was in the den I would definitely be in!"
"The team at elleven are brilliant, really welcoming and always make me feel at ease."
"Thanks so much – you are all so talented."

Contact Us
Please complete the form below and a member of our team will be in touch as soon as possible.

Contact Us
Please complete the form below and a member of our team will be in touch as soon as possible.

Book appointment

As a registered patient you can book your next appointment directly into our diary.
Click the box below to proceed
If you have any questions, speak with our reception team on 0207 487 2711

Clinical Consultation
£240
At our awarding-winning clinic

With a Senior Clinician

Full & thorough clinical examination

Includes X-Rays

Dedicated Treatment Co-ordinator

Discussion on your personalised treatment plan, payment options with a detailed report
Virtual Consultation
*
Complimentary
Video Consult in the comfort of your home

Includes a free smile assessment

Live 1-2-1 with our award-winning clinicians

Choose between Dr Sameer Patel for Cosmetic Dentistry and Dr Anthony Lam for Orthodontics

Discussion to explore your smile aspirations or clinical concerns

*£50 REFUNDABLE DEPOSIT REQUIRED, TERMS APPLY

Information On Our COVID-19 Procedures
Please click here to view our policy document which provides an overview of the operating procedures that will be followed to provide a safe environment to patients and staff despite COVID-19.