Harley
Street Facial
Aesthetic Treatments
We are excited at elleven Dental, that Dr Marcela Johnson will be adding her skill to the multi-talented, multi-disciplinary team and will be enhancing the finishing touches of our patients aesthetics journey.
Facial aesthetics otherwise known as facial rejuvenation is used to soften expression lines and define facial contours. With the careful use of facial aesthetics treatments such as wrinkle relaxing injections and/or injectable fillers it can enhance your natural beauty and rejuvenate your skin.
Facial aesthetics can give you a more youthful and radiant look, for a more confident you. Our talented team are able to provide a wide range of facial rejuvenation treatments from the comfort of our clinic in Harley Street, London.
Our expert Dr Marcela Johnson will tailor a bespoke treatment plan to your individual needs following your consultation to ensure the best results. Book your consultation to discuss treatments and fees. (Fees will be quoted following your individualised treatment plan).
Botox Treatments for facial lines and wrinkles
As we age, wrinkles start to appear. Initially on our foreheads, around the eyes, on the cheeks, lips and neck.
Wrinkles are a normal part of ageing but let's be honest, very often these appear too soon and our faces start to look tired, sad and angry, making us look a lot older than we actually are or feel!
As part of our facially driven multidisciplinary care at e11even we are using botox or Wrinkle/Muscle Relaxing Injections, to reduce the appearance of those wrinkles and if we catch them early enough, many of them will completely vanish.
Botox Treatments for Relaxation of muscles causing clenching and bruxism
Another great use of botulinum toxin is in managing teeth grinding and clenching. This procedure is sometimes called Masseter Botox or Jaw Botox.
When botox is injected around the jaw, it helps to temporarily relax the muscles involved in teeth grinding and clenching, protecting teeth from wear and in some cases also relieving symptoms like jaw tension or tightness and headaches.
At e11even we are advocates of the combined treatment of Botox muscle relaxing injections used in conjunction with a custom made night guard to prevent west of the teeth and TMJ dysfunction.
Botox Treatments for a gummy smiles
For an aesthetic youthful smile females generally show 1-2mm of gum on smiling.There are a wide number of reasons why patients have a gummy smile when more than 3mm of gum is on display.
These could be:
A short upper lip
Long upper jaw – maxillary excess
Excess gum
Short teeth
Swollen gums
Apart from jaw surgery to impact the upper jaw or lengthen the lip. A conservative way is to use Botox injections carefully placed into the top lip can relax the lip preventing it from lifting too high exposing gum on smiling.

To find out more information about our facial aesthetics treatments or to book an appointment with one of our doctors, please get in touch.
Call Our Team to Discuss Today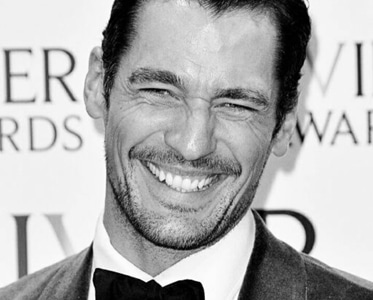 "Never before have I actually looked forward to the dentist, however, elleven Dental provide such a calming, relaxed and professional environment and service, every visit is a true pleasure, which ends with brilliant results."
"Amazing. If I was in the den I would definitely be in!"
"The team at elleven are brilliant, really welcoming and always make me feel at ease."
"Thanks so much – you are all so talented."

Contact Us
Please complete the form below and a member of our team will be in touch as soon as possible.

Contact Us
Please complete the form below and a member of our team will be in touch as soon as possible.

Book appointment

As a registered patient you can book your next appointment directly into our diary.
Click the box below to proceed
If you have any questions, speak with our reception team on 0207 487 2711

Clinical Consultation
£240
At our awarding-winning clinic

With a Senior Clinician

Full & thorough clinical examination

Includes X-Rays

Dedicated Treatment Co-ordinator

Discussion on your personalised treatment plan, payment options with a detailed report
Virtual Consultation
*
Complimentary
Video Consult in the comfort of your home

Includes a free smile assessment

Live 1-2-1 with our award-winning clinicians

Choose between Dr Sameer Patel for Cosmetic Dentistry and Dr Anthony Lam for Orthodontics

Discussion to explore your smile aspirations or clinical concerns

*£50 REFUNDABLE DEPOSIT REQUIRED, TERMS APPLY

Information On Our COVID-19 Procedures
Please click here to view our policy document which provides an overview of the operating procedures that will be followed to provide a safe environment to patients and staff despite COVID-19.