Harley
Street Facial
Aesthetic Treatments
We are excited at elleven Dental, that Dr Tara Francis will be adding her skill to the multi-talented, multi-disciplinary team and will be enhancing the finishing touches of our patients aesthetics journey.
Facial aesthetics otherwise known as facial rejuvenation is used to soften expression lines and define facial contours. With the careful use of facial aesthetics treatments such as wrinkle relaxing injections and/or injectable fillers it can enhance your natural beauty and rejuvenate your skin.
Facial aesthetics can give you a more youthful and radiant look, for a more confident you. Our talented team are able to provide a wide range of facial rejuvenation treatments from the comfort of our clinic in Harley Street, London.
Our expert Dr Francis will tailor a bespoke treatment plan to your individual needs following your consultation to ensure the best results. Book your consultation to discuss treatments and fees. (Fees will be quoted following your individualised treatment plan).
She will be treating skin of all ages by utilising advanced facial rejuvenation techniques to improve the texture and tone of the skin and helping improve the skin's elasticity and collagen production providing a natural more youthful appearance. The treatment modalities used at elleven include:
Wrinkle reduction (otherwise known as Botox) is a natural substance derived from a micro-organism that relaxes muscles and reduces the appearance of wrinkles from underneath the surface of the skin. Treatment is used to prevent and reduce lines and wrinkles which appear as frown lines between the eyes, forehead lines and crow's feet. 
Dermal fillers (in the form of Restylane) offer a safe and natural cosmetic treatment that restores volume and fullness to refresh and revitalise your looks. Ideal for deeper lines and wrinkles, dermal fillers work at a deep dermal level to delay the signs of ageing by 'filling out' and smoothing away wrinkles in troublesome areas that include lips, chin, cheeks, temples, tear troughs, nose and hands.
Fat-dissolving injections (Aqualyx) is a non-surgical way of using fat dissolving injections for a permanent solution for those who are near target weight but just need to dissolve stubborn areas that just won't shift.
These are most commonly used for:
Double chin
Stomach
Love handles
Saddlebags
Arms
Under bra strap
Skin boosters and mesotherapy consist of a cocktail of antioxidants and vitamins being injected into your skin and using an aptly named meso-gun. The results are immediate with no downtime and your health, radiant glow lasts for weeks. 
Platelet-rich plasma (PRP) is a concentrated preparation of the patient's own platelets from centrifugation of blood and extraction of the seperated platelet-rich layer. This treatment is used in cases of alopecia, striae distensae and acne scar revision. 
Silhouette soft thread lifts is an effective treatment for facial sagging. This minimally invasive treatment involves skilfully inserting biodegradable Poly L-Lactic Acid threads under the skin to lift sagging skin to restore the youthful contours of your face. 
To find out more information about our facial aesthetics treatments or to book an appointment with one of our doctors, please get in touch.
Call Our Team to Discuss Today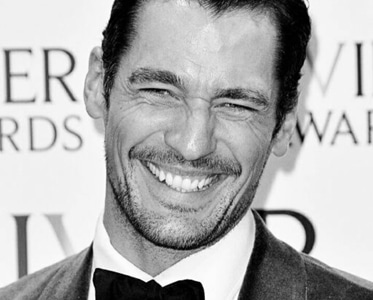 "Never before have I actually looked forward to the dentist, however, elleven Dental provide such a calming, relaxed and professional environment and service, every visit is a true pleasure, which ends with brilliant results."
"Amazing. If I was in the den I would definitely be in!"
"The team at elleven are brilliant, really welcoming and always make me feel at ease."
"Thanks so much – you are all so talented."

Contact Us
Please complete the form below and a member of our team will be in touch as soon as possible.

Contact Us
Please complete the form below and a member of our team will be in touch as soon as possible.

Book appointment

As a registered patient you can book your next appointment directly into our diary.
Click the box below to proceed
If you have any questions, speak with our reception team on 0207 487 2711

Clinical Consultation
£240
At our awarding-winning clinic

With a Senior Clinician

Full & thorough clinical examination

Includes X-Rays

Dedicated Treatment Co-ordinator

Discussion on your personalised treatment plan, payment options with a detailed report
Virtual Consultation
*
Complimentary
Video Consult in the comfort of your home

Includes a free smile assessment

Live 1-2-1 with our award-winning clinicians

Choose between Dr Sameer Patel for Cosmetic Dentistry and Dr Anthony Lam for Orthodontics

Discussion to explore your smile aspirations or clinical concerns

*£50 REFUNDABLE DEPOSIT REQUIRED, TERMS APPLY

Information On Our COVID-19 Procedures
Please click here to view our policy document which provides an overview of the operating procedures that will be followed to provide a safe environment to patients and staff despite COVID-19.