Crowded
Teeth
Crowded, crooked or 'misaligned' teeth are concerns for many children and adults.
Some people may feel unhappy with the appearance of their smile and would prefer to have them straightened. Our specialist dentists are able to help patients feel more confident in their appearance, by fixing misaligned and crowded teeth in adults.
What Causes Crowded Teeth?
Both your baby teeth and your adult teeth can grow in crooked, or become crooked over time.
This can largely be due to the space that is in your mouth. In most cases, if a child's baby teeth grow in a crowded position then it is likely that their adult teeth will also do the same. Teeth can become crowded due to a wide number of reasons and it is important that misaligned teeth are treated to avoid complications further down the line.
Factors that contribute to crowding include:
Prolonged digit/dummy sucking habits – can affect both the baby and adult teeth
Jaw size – smaller or narrower jaws cannot accommodate large adult teeth
Early loss of teeth- when baby teeth are lost early due to dental decay then the space for the adult both to come through can be compromised leading to crowding
Large-sized or extra teeth
Injury or trauma – an impact on the teeth or face can cause one or more teeth to shift out of place.
Crooked or misaligned teeth can cause problems both dentally and aesthetically, including:
Periodontal disease – difficulties in being able to clean the teeth properly can lead to gum disease
Tooth decay- crowded teeth are traps for plaque and this can lead to tooth decay
Speech problems – the way in which sounds are articulated can be disrupted by crowded teeth
Chewing and digestion – this can be affected when food is not chewed properly
Tooth wear – crowded teeth may not fit well together during function and this can lead to wear of the teeth
Self- esteem – a direct result of feeling unhappy with your appearance
If you need or wish to have your misaligned teeth straightened, then you need to see an orthodontist who is a specialist in brace treatment. They will be able to assess your concerns and advise on the best treatment plan for you.
Treatment options for crowded teeth can include the wearing of removable or fixed braces for a specified period of time, improving your smile, dental health and functioning of the mouth.
To find out more about how we can help your crowded teeth and gain some confidence, get in touch today.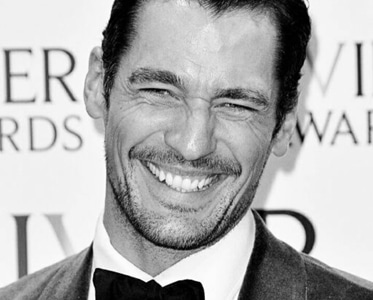 "Never before have I actually looked forward to the dentist, however, elleven Dental provide such a calming, relaxed and professional environment and service, every visit is a true pleasure, which ends with brilliant results."
"Amazing. If I was in the den I would definitely be in!"
"The team at elleven are brilliant, really welcoming and always make me feel at ease."
"Thanks so much – you are all so talented."

Contact Us
Please complete the form below and a member of our team will be in touch as soon as possible.

Contact Us
Please complete the form below and a member of our team will be in touch as soon as possible.

Book appointment

As a registered patient you can book your next appointment directly into our diary.
Click the box below to proceed
If you have any questions, speak with our reception team on 0207 487 2711

Clinical Consultation
£240
At our awarding-winning clinic

With a Senior Clinician

Full & thorough clinical examination

Includes X-Rays

Dedicated Treatment Co-ordinator

Discussion on your personalised treatment plan, payment options with a detailed report
Virtual Consultation
*
Complimentary
Video Consult in the comfort of your home

Includes a free smile assessment

Live 1-2-1 with our award-winning clinicians

Choose between Dr Sameer Patel for Cosmetic Dentistry and Dr Anthony Lam for Orthodontics

Discussion to explore your smile aspirations or clinical concerns

*£50 REFUNDABLE DEPOSIT REQUIRED, TERMS APPLY

Information On Our COVID-19 Procedures
Please click here to view our policy document which provides an overview of the operating procedures that will be followed to provide a safe environment to patients and staff despite COVID-19.