Retainer
Replacement
Lost & Damaged Retainer Replacement in Harley Street, London
One of the most common emergencies we see associated with our patients, who in the past have had orthodontic treatment, is lost or damaged retainers.
It is standard protocol that ALL orthodontic patients would be provided with fixed bonded retainers or removable retainers or a combination.
Retainers are the key to reducing the incidence of orthodontic relapse and hence need to be worn for an indefinite period of time.
If you are to lose or damage your fixed or removable retainer, you should contact your orthodontist for emergency dental treatment. Otherwise, you are at risk of your teeth moving in an untoward direction, hindering progress and causing potential damage.
Every orthodontist patient is responsible for looking after and wearing their retainer as directed by their orthodontist.
If you have lost or damaged your retainer, emergency dental treatment is usually required. For new retainers, depending on the damage, our orthodontists may need to create a new set of impressions. Providing your teeth haven't moved very far, treatment for damaged retainers may not be complicated. For emergency retainer replacement please contact elleven Dental, the best practice in Harley Street, London today.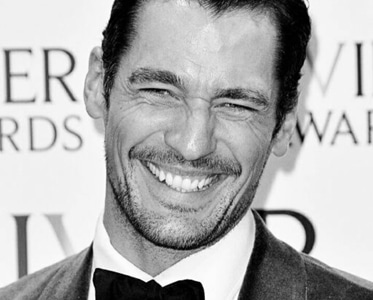 "Never before have I actually looked forward to the dentist, however, elleven Dental provide such a calming, relaxed and professional environment and service, every visit is a true pleasure, which ends with brilliant results."
"Amazing. If I was in the den I would definitely be in!"
"The team at elleven are brilliant, really welcoming and always make me feel at ease."
"Thanks so much – you are all so talented."

Contact Us
Please complete the form below and a member of our team will be in touch as soon as possible.

Contact Us
Please complete the form below and a member of our team will be in touch as soon as possible.

Book appointment

As a registered patient you can book your next appointment directly into our diary.
Click the box below to proceed
If you have any questions, speak with our reception team on 0207 487 2711

Clinical Consultation
£240
At our awarding-winning clinic

With a Senior Clinician

Full & thorough clinical examination

Includes X-Rays

Dedicated Treatment Co-ordinator

Discussion on your personalised treatment plan, payment options with a detailed report
Virtual Consultation
*
Complimentary
Video Consult in the comfort of your home

Includes a free smile assessment

Live 1-2-1 with our award-winning clinicians

Choose between Dr Sameer Patel for Cosmetic Dentistry and Dr Anthony Lam for Orthodontics

Discussion to explore your smile aspirations or clinical concerns

*£50 REFUNDABLE DEPOSIT REQUIRED, TERMS APPLY

Information On Our COVID-19 Procedures
Please click here to view our policy document which provides an overview of the operating procedures that will be followed to provide a safe environment to patients and staff despite COVID-19.