Best
Cosmetic Dentists,
Harley Street
Our cosmetic dentists make a difference to both smiles and lives
We provide our patients with a smile they're proud to show off. If you are feeling self-conscious about your smile, our cosmetic dental surgery in London can help. From teeth whitening to a complete smile makeover, we can transform your smile.
Our Orthodontic Treatments
Our Orthodontic Treatments
What is cosmetic dentistry used for?
Our cosmetic dental treatments make a positive impact on how our patients see themselves.
Cosmetic dentistry is used to improve the appearance of your mouth, teeth and gums. Our experienced dentists in Harley Street are passionate about creating beautiful smiles through the use of cosmetic dentistry. We are able to improve misshapen teeth, chipped teeth and teeth that are discoloured. Anything about your smile that makes you feel insecure, our cosmetic dentists can easily tackle it.
These types of treatments are not always used for improving your oral health. Dental concerns like gum disease must be addressed before cosmetic treatment can begin.
Types of cosmetic dentistry treatments
Here at elleven Dental, we're proud of the different types of cosmetic dentistry treatments.
We provide the following cosmetic treatments at our Harley Street practice:
Our cosmetic dentistry
Our team of cosmetic dentists are experts at what they do. We work hard to help each and every one of our patients achieve the smiles of their dreams. From the outset, we carefully listen to your concerns and work with you to determine the best treatment option for your smile.
View our before and after images to see the work that our highly-skilled cosmetic dentists perform.
How to improve your smile with cosmetic dentistry
There are many ways to improve your smile with cosmetic dentistry. If you are unhappy with missing teeth, dental veneers could be the right treatment to fill in those gaps. If discolouration is getting you down, teeth whitening is a rewarding treatment that brightens your smile. During your consultation, one of our experienced clinicians will discuss the best option for your cosmetic concern.
The difference between restorative dentistry and cosmetic dentistry
There is one main difference between restorative dentistry and cosmetic dentistry. Cosmetic dentistry focuses on the appearance of your smile.
Although sometimes these treatments can overlap, restorative dentistry aims to keep your mouth healthy and functioning.
When you visit our cosmetic dental clinic in London, a member of our compassionate team will take the time to discuss all of your options with you. Together, we will come up with a tailored treatment plan to ensure that you receive the best possible results from your procedure.
The advantages of cosmetic dentistry and cosmetic dental surgery
There are many advantages to cosmetic dental surgery. Below are just some of the reasons that patients visit our Harley Street practice for cosmetic treatments.
Boosts your self-confidence – having a beautiful smile can make a big difference to your confidence and open up more opportunities for you
Makes you look and feel younger – teeth can age with the rest of your body, but cosmetic treatments can help them look younger
Prevent further dental damage – correcting dental issues like missing teeth can help reduce the risk of infection and further dental damage
Your cosmetic dentistry appointment
Here at elleven Dental, we understand that you may be nervous before your cosmetic dentistry appointment. This is even more likely to be the case if you are visiting our London practice for the first time.
Our friendly cosmetic dentists will do everything they can to put you at ease during your appointment.
During your initial consultation, we will listen to your cosmetic dental concern and take the time to get to know you. Whether you have a minor flaw that is getting you down or you are opting for a full Smile Makeover, we're here to listen and guide you through the process. First, we will ask questions about your oral health. After this, we will talk about your smile goals and how we can help you achieve them.
Your cosmetic dentist will then perform a full examination of your teeth and gums. This will involve X-rays and impressions. If we notice any signs of gum disease or tooth decay, these will have to be addressed before cosmetic treatment can begin.
We will then recommend the best treatment plan based on what you hope to achieve for your smile and your oral health.
How much does cosmetic dentistry or a smile makeover cost?
The cost of your cosmetic dental procedure can vary based on your exact treatment plan. Our warm and welcoming cosmetic dentists will always discuss options with you before treatment begins. You will never be hit with any surprises when you choose our Harley Street practice.
To learn more about our treatment costs, please get in touch with us today. Alternatively, please click here for our fee guide.
Why choose us as your cosmetic dentist on Harley Street
We are proud to be home to the best cosmetic dentists in Harley Street, London. Our skilled team work hard to make sure all of our patients are completely comfortable during their appointment, providing you with a warm and welcoming atmosphere. We offer a full range of cosmetic dentistry treatments and will be more than happy to advise on what is the ideal procedure for you and your smile.
Our cosmetic dentists use the latest technology to ensure the best possible results for all of our patients, along with effective treatment plans. We value every single one of our patients and work with you to make sure that you leave our London practice with the smile of your dreams.
To learn more about our cosmetic dental treatments, please contact our team in Harley Street today. Call us now on 020 3885 1420. We look forward to hearing from you.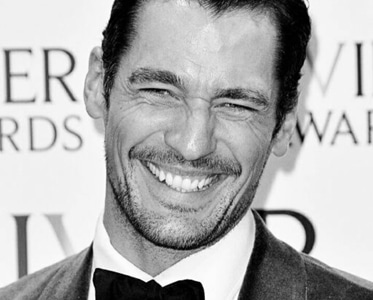 "Never before have I actually looked forward to the dentist, however, elleven Dental provide such a calming, relaxed and professional environment and service, every visit is a true pleasure, which ends with brilliant results."
"Amazing. If I was in the den I would definitely be in!"
"The team at elleven are brilliant, really welcoming and always make me feel at ease."
"Thanks so much – you are all so talented."

Contact Us
Please complete the form below and a member of our team will be in touch as soon as possible.

Contact Us
Please complete the form below and a member of our team will be in touch as soon as possible.

Book appointment

As a registered patient you can book your next appointment directly into our diary.
Click the box below to proceed
If you have any questions, speak with our reception team on 0207 487 2711

Clinical Consultation
£240
At our awarding-winning clinic

With a Senior Clinician

Full & thorough clinical examination

Includes X-Rays

Dedicated Treatment Co-ordinator

Discussion on your personalised treatment plan, payment options with a detailed report
Virtual Consultation
*
Complimentary
Video Consult in the comfort of your home

Includes a free smile assessment

Live 1-2-1 with our award-winning clinicians

Choose between Dr Sameer Patel for Cosmetic Dentistry and Dr Anthony Lam for Orthodontics

Discussion to explore your smile aspirations or clinical concerns

*£50 REFUNDABLE DEPOSIT REQUIRED, TERMS APPLY

Information On Our COVID-19 Procedures
Please click here to view our policy document which provides an overview of the operating procedures that will be followed to provide a safe environment to patients and staff despite COVID-19.