Invisalign
As an Invisalign diamond provider we are one of the most experienced providers in the UK
While lots of people are happy with conventional braces, some shy away and put off treatment because, for the foreseeable future, this method makes them as self-conscious as their wonky teeth.
This is where Invisalign treatments comes to the rescue – a straightforward, discreet, comfortable solution with visible results. With Invisalign, people have no idea you're having your teeth straightened.
As an Invisalign patient, you'll be in famous company: David Gandy, Tom Cruise, Khloe Kardashian and Oprah Winfrey are just a few celebrities who have used Invisalign to perfect their smiles. It's even rumoured that Kate Middleton used Invisalign aligners before her wedding!
Invisalign Teen® – the image-conscious solution from Invisalign (as worn by Justin Bieber!)
Invisalign is for anybody whose smile requirements can be met with this advanced alignment method. We recommend it to professionals and celebrities keen to keep their treatment private, but also to those whose self-confidence has already been compromised because of their not-so-perfect smile. Our team of invisalign dentists in London can provide you with a discreet service.
Here at elleven Dental Wellness, our Invisalign treatment specialists will develop a series of aligners custom made just for you. We use state of-the-art 3D computer-imaging technology to plan treatment. From these digital images, 3D printers create a series of aligners that are customised to fit only you and your evolving smile.
Each set of clear braces is worn between 1-2 weeks, removing them only when you're eating, drinking, brushing, or flossing. You'll visit our dentists in Harley Street every six to eight weeks to check in and ensure the straightening process is progressing as it should.
Over the weeks and months, as your invisible aligners are changed, your teeth will gradually move and straighten.
The total treatment time typically ranges between 6 and 15 months, after which you'll be able to reveal your perfectly straight smile to the world!
Invisalign Teen® gives you a whole new way to wear braces for a 'clearly' amazing smile! They are the perfect fit for your lifestyle, because they are:
Clear
Removable
Super comfortable
Customised just for you
Each aligner also comes with a small, inconspicuous Blue Dot Wear Indicator, which helps you know if you're ready for your next set of Invisalign aligners.
If you're looking for a reputable and reliable Invisalign dentist in Harley Street, London, who will help to provide you with a custom designed smile that'll boost your confidence, we can help. Give us a call today to find out more.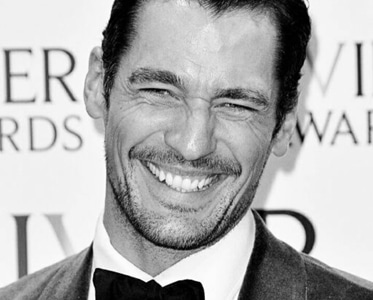 "Never before have I actually looked forward to the dentist, however, elleven Dental provide such a calming, relaxed and professional environment and service, every visit is a true pleasure, which ends with brilliant results."
"Amazing. If I was in the den I would definitely be in!"
"The team at elleven are brilliant, really welcoming and always make me feel at ease."
"Thanks so much – you are all so talented."

Contact Us
Please complete the form below and a member of our team will be in touch as soon as possible.

Contact Us
Please complete the form below and a member of our team will be in touch as soon as possible.

Book appointment

As a registered patient you can book your next appointment directly into our diary.
Click the box below to proceed
If you have any questions, speak with our reception team on 0207 487 2711

Clinical Consultation
£240
At our awarding-winning clinic

With a Senior Clinician

Full & thorough clinical examination

Includes X-Rays

Dedicated Treatment Co-ordinator

Discussion on your personalised treatment plan, payment options with a detailed report
Virtual Consultation
*
Complimentary
Video Consult in the comfort of your home

Includes a free smile assessment

Live 1-2-1 with our award-winning clinicians

Choose between Dr Sameer Patel for Cosmetic Dentistry and Dr Anthony Lam for Orthodontics

Discussion to explore your smile aspirations or clinical concerns

*£50 REFUNDABLE DEPOSIT REQUIRED, TERMS APPLY

Information On Our COVID-19 Procedures
Please click here to view our policy document which provides an overview of the operating procedures that will be followed to provide a safe environment to patients and staff despite COVID-19.