Dental
Hygienists
Our Harley Street Hygienists are specially trained to work with dentists in giving care to patients.
Hygienists play an important role in dental health care and are mainly concerned with gum health, showing people correct home care, and applying preventative materials to teeth and gums.
As the best dental hygienists in London, we understand that keeping your smile looking good requires ongoing preventative care. Regular visits to your own dentist and Hygienist are an essential part of your oral health maintenance program.
Our Harley Street Hygienists' main function is to prevent and treat gum disease, this includes professionally cleaning your teeth. This is usually called 'scaling and polishing'. However, perhaps their most important role is showing you the best way to keep your teeth free of plaque.
Plaque is a sticky coating consisting of bacteria that forms constantly on your teeth. If it is not brushed away properly, this hardens to form tartar/calculus which you cannot remove yourself. Persistent plaque and calculus can lead to periodontal disease causing bleeding gums, tooth mobility and eventual tooth loss.
Our London Hygienists advise adults who have a lot of decay that they can benefit from having fluoride applied. They can also have anti-bacterial gels and solutions applied under the gum to kill the bacteria causing gum disease. The Hygienist may also give smoking cessation advice. Smoking is a big factor in causing periodontal disease, bone loss, oral cancer, reduced healing after extractions/surgery and staining of teeth.
Children can benefit from having their teeth cleaned and polished. Our Harley Street Hygienists can also apply fluoride varnishes to help prevent decay.
The permanent (or 'adult') back teeth can also benefit from having the biting surfaces sealed (fissure sealants). This is done by applying a special plastic coating to the biting surface soon after the teeth come through, reducing the risk of tooth decay in deep fissures that cannot be easily cleaned.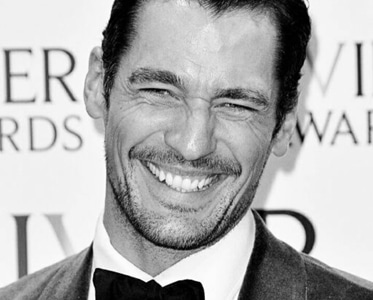 "Never before have I actually looked forward to the dentist, however, elleven Dental provide such a calming, relaxed and professional environment and service, every visit is a true pleasure, which ends with brilliant results."
"Amazing. If I was in the den I would definitely be in!"
"The team at elleven are brilliant, really welcoming and always make me feel at ease."
"Thanks so much – you are all so talented."

Contact Us
Please complete the form below and a member of our team will be in touch as soon as possible.

Contact Us
Please complete the form below and a member of our team will be in touch as soon as possible.

Book appointment

As a registered patient you can book your next appointment directly into our diary.
Click the box below to proceed
If you have any questions, speak with our reception team on 0207 487 2711

Clinical Consultation
£240
At our awarding-winning clinic

With a Senior Clinician

Full & thorough clinical examination

Includes X-Rays

Dedicated Treatment Co-ordinator

Discussion on your personalised treatment plan, payment options with a detailed report
Virtual Consultation
*
Complimentary
Video Consult in the comfort of your home

Includes a free smile assessment

Live 1-2-1 with our award-winning clinicians

Choose between Dr Sameer Patel for Cosmetic Dentistry and Dr Anthony Lam for Orthodontics

Discussion to explore your smile aspirations or clinical concerns

*£50 REFUNDABLE DEPOSIT REQUIRED, TERMS APPLY

Information On Our COVID-19 Procedures
Please click here to view our policy document which provides an overview of the operating procedures that will be followed to provide a safe environment to patients and staff despite COVID-19.