Receding
Gum Causes
Recession, or receding gums, may make you feel like the teeth look as though they have got longer.
The appearance of a healthy mouth sees pink gums that have a consistent gum line encasing the teeth. Receding gums can be caused by a number of reasons, which we will explore in more detail below.
Recession can occur when the gum becomes red and inflamed.
The gum tissue can start to wear away and the tooth (or teeth) become more exposed. Keeping an eye on the appearance of your smile and maintaining regular dental check-ups can help to detect if the gums are beginning to recede, as the condition can develop at a silent slow pace. Our specialist receding gums dentists will be able to keep an eye on symptoms and carry out the correct treatments to prevent the gums from receding further.
Receding gums can be caused by gum disease or aggressive toothbrushing techniques. You may also find the teeth are sensitive as the root of the tooth is exposed which doesn't have an enamel protecting it.
There are several causes of recession, including:
The aging process
Poor oral hygiene
Brushing too hard
Smoking
Trauma or injury
Tooth grinding
Poor-fitting dentures
Misaligned teeth
Gum disease
The best person to see for gum recession is a periodontist who is a gum specialist.
The condition cannot be reversed, but it can be prevented from getting worse. You may be advised upon a more rigorous dental routine, using a daily mouth rinse and interdental brushes, as well as being given regular deep cleaning treatments by the hygienist. In more severe cases it may be necessary to have a gum graft, to restore lost tissue.
Our periodontists will be able to provide the following gum recession treatments:
Get in touch today to book an appointment to see one of our specialists.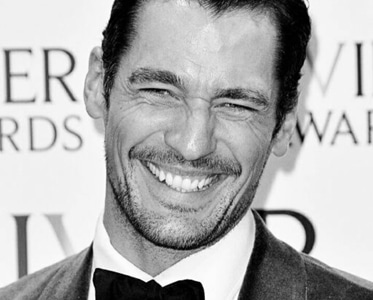 "Never before have I actually looked forward to the dentist, however, elleven Dental provide such a calming, relaxed and professional environment and service, every visit is a true pleasure, which ends with brilliant results."
"Amazing. If I was in the den I would definitely be in!"
"The team at elleven are brilliant, really welcoming and always make me feel at ease."
"Thanks so much – you are all so talented."

Contact Us
Please complete the form below and a member of our team will be in touch as soon as possible.

Contact Us
Please complete the form below and a member of our team will be in touch as soon as possible.

Book appointment

As a registered patient you can book your next appointment directly into our diary.
Click the box below to proceed
If you have any questions, speak with our reception team on 0207 487 2711

Clinical Consultation
£240
At our awarding-winning clinic

With a Senior Clinician

Full & thorough clinical examination

Includes X-Rays

Dedicated Treatment Co-ordinator

Discussion on your personalised treatment plan, payment options with a detailed report
Virtual Consultation
*
Complimentary
Video Consult in the comfort of your home

Includes a free smile assessment

Live 1-2-1 with our award-winning clinicians

Choose between Dr Sameer Patel for Cosmetic Dentistry and Dr Anthony Lam for Orthodontics

Discussion to explore your smile aspirations or clinical concerns

*£50 REFUNDABLE DEPOSIT REQUIRED, TERMS APPLY

Information On Our COVID-19 Procedures
Please click here to view our policy document which provides an overview of the operating procedures that will be followed to provide a safe environment to patients and staff despite COVID-19.