Our Fee
Guide
Explore our fees
General Dentistry
New Patients, Examinations and Reviews
New patient consultation£240
Dental Examination (excluding x-rays)£120
Reviews/Reassessment£80 – £150
New patient emergency £240
Fees
Fillingsfrom £160
Inlays and Onlaysfrom £945
Porcelain Bridge unitsfrom £724
Porcelain Crownsfrom £995
Night guardsfrom £750
Sports mouth guardsfrom £45
Cosmetic Dentistry
Whitening consultation (existing patients)from £55
Home whiteningfrom £595
Enlighten whiteningfrom £795
In Clinic whiteningfrom £795
Bondings from £345
Porcelain Veneersfrom £1100
Implants
Implant: two stages
Stage 1
Implant Placement (Surgical) from £1950
Stage 2
Implant Restorationfrom £1750
Bone Augmentation will be additional charge.
CT Scan
One arch £350
Two arch £450
Periodontics & Hygiene
New patient consultationfrom £240
Hygiene (45min)from £138
Direct Access Hygienefrom £138
Root surface debridementfrom £750
Periodontal surgeryfrom £650
Root coverage/soft tissue graftsfrom £1500
Gum recontouringfrom £485
Frenectomyfrom £600
Reassessmentfrom £150
Oral Surgery
New patient consultation£240
Reviews/Reassessment£80 – £150
New patient emergency£240
Tooth extractionfrom £265 – £550
(Biomaterials addn. charges at cost)from £1950
Frenectomyfrom £600
Expose and bonding teethfrom £600
Orthodontics
New patient consultation£240
Fixed metal bracesfrom £3450
Fixed ceramic bracesfrom £3950
Invisalign bracesfrom £3450
Lingual bracesfrom £6950
SureSmile£785
Removable bracesfrom £895
Orthodontics for jaw surgery from £7450
Jaw surgeryfrom £5000
Bonded (fixed) retainers per arch £285
Removable Retainers each£185
Sports mouth guardsfrom £45
Children's Dentistry
New patient consultation (under 12)£120
New patient consultation (over 12)£240
Fissure Sealantsfrom £75
White fillingsfrom £180
Root treatment on baby teethfrom £100
Stainless steel crownsfrom £380
Extraction of teethfrom £265
Management of Traumatised teethfrom £300
Oral Facial Aesthetics
Fees will be quoted on an individual treatment plan basis by Dr Tara Francis
Endodontics (Root Canal)
Incisors and premolar root treatmentsfrom £840
Molars root treatmentfrom £980
Molar re-root treatmentfrom £1150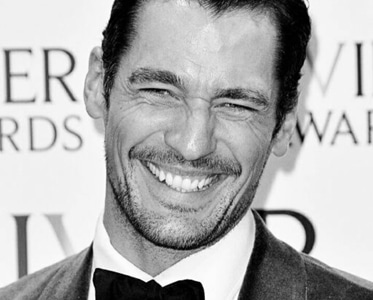 "Never before have I actually looked forward to the dentist, however, elleven Dental provide such a calming, relaxed and professional environment and service, every visit is a true pleasure, which ends with brilliant results."
"Amazing. If I was in the den I would definitely be in!"
"The team at elleven are brilliant, really welcoming and always make me feel at ease."
"Thanks so much – you are all so talented."

Contact Us
Please complete the form below and a member of our team will be in touch as soon as possible.

Contact Us
Please complete the form below and a member of our team will be in touch as soon as possible.

Clinical Consultation
£240
At elleven

Thorough clinical examination

Relevant x-rays

Detailed treatment plan discussion

Report
Complementary Virtual Consultation
*
In the comfort of your home

Photographs sent by you

No x-rays

Provisional treatment plan discussion

( No treatment can be provided without a follow up clinical consultation £190)

*£50 REFUNDABLE DEPOSIT REQUIRED, TERMS APPLY.

Information On Our COVID-19 Procedures
Please click here to view our policy document which provides an overview of the operating procedures that will be followed to provide a safe environment to patients and staff despite COVID-19.