Our Fee
Guide
Explore our fees
General Dentistry
New Patients, Examinations and Reviews
New patient consultation£240
Dental Examination (excluding x-rays)£120
Reviews/Reassessment£80 – £150
New patient emergency £240
Fees
Fillingsfrom £225
Inlays and Onlaysfrom £1500
Porcelain Bridge unitsfrom £724
Porcelain Crownsfrom £1500
Night guardsfrom £750
Sports mouth guardsfrom £45
Cosmetic Dentistry
Whitening consultation (existing patients)from £55
Home whiteningfrom £595
Enlighten whiteningfrom £795
Bondings from £345
Porcelain Veneersfrom £1500
Implants
Implant: two stages
Stage 1
Implant Placement (Surgical) from £1950
Stage 2
Implant Restorationfrom £1750
Bone Augmentation will be additional charge.
CT Scan
One arch £350
Two arch £450
Periodontics & Hygiene
New patient consultationfrom £240
Hygiene (45min)from £148
Direct Access Hygienefrom £148
Root surface debridementfrom £750
Periodontal surgeryfrom £650
Root coverage/soft tissue graftsfrom £1500
Gum recontouringfrom £485
Frenectomyfrom £600
Reassessmentfrom £150
Oral Surgery
New patient consultation£240
Reviews/Reassessment£80 – £150
New patient emergency£240
Tooth extractionfrom £265 – £550
(Biomaterials addn. charges at cost)from £1950
Frenectomyfrom £600
Expose and bonding teethfrom £600
Jaw surgeryassessed by clinician
Orthodontics
New patient consultation£240
Fixed metal braces
Single archfrom £3950
Double archfrom £5950
Fixed ceramic braces
Single archfrom £4450
Double archfrom £6950
Invisalign clear aligners
Single archfrom £3950
Double archfrom £6950
Lingual bracesfrom £6950
SureSmile£785
Removable bracesfrom £895
Bonded (fixed) retainers per arch £285
Removable Retainers each£185
Sports mouth guardsfrom £45
Jaw surgery for orthodonticsassessed by clinician
Children's Dentistry
New patient consultation ( up to 9 years)£120
New patient consultation ( from 10 years)£240
Fissure Sealantsfrom £75
White fillingsfrom £180
Root treatment on baby teethfrom £100
Stainless steel crownsfrom £380
Extraction of teethfrom £265
Management of Traumatised teethfrom £300
Endodontics (Root Canal)
Incisors and premolar root treatmentsfrom £950
Molars root treatmentfrom £980
Molar re-root treatmentfrom £1250
Botulinum Toxin /Facial Aesthetics
Consultation£50
Anti-wrinkle injections/£245 + £100 per additional area
Botulinum Toxin Injections
1 area£395 + £100 each additional area
Nefertiti Neck LiftFrom £645
Gummy SmileFrom £450
MasseterFrom £645
HyperhydrosisFrom £645
Skin Boostersfrom £750
Dermal Fillersupon consultation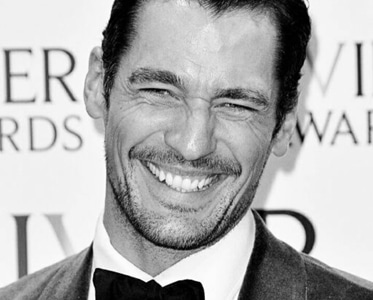 "Never before have I actually looked forward to the dentist, however, elleven Dental provide such a calming, relaxed and professional environment and service, every visit is a true pleasure, which ends with brilliant results."
"Amazing. If I was in the den I would definitely be in!"
"The team at elleven are brilliant, really welcoming and always make me feel at ease."
"Thanks so much – you are all so talented."

Contact Us
Please complete the form below and a member of our team will be in touch as soon as possible.

Contact Us
Please complete the form below and a member of our team will be in touch as soon as possible.

Book appointment

As a registered patient you can book your next appointment directly into our diary.
Click the box below to proceed
If you have any questions, speak with our reception team on 0207 487 2711

Clinical Consultation
£240
At our awarding-winning clinic

With a Senior Clinician

Full & thorough clinical examination

Includes X-Rays

Dedicated Treatment Co-ordinator

Discussion on your personalised treatment plan, payment options with a detailed report
Virtual Consultation
*
Complimentary
Video Consult in the comfort of your home

Includes a free smile assessment

Live 1-2-1 with our award-winning clinicians

Choose between Dr Sameer Patel for Cosmetic Dentistry and Dr Anthony Lam for Orthodontics

Discussion to explore your smile aspirations or clinical concerns

*£50 REFUNDABLE DEPOSIT REQUIRED, TERMS APPLY

Information On Our COVID-19 Procedures
Please click here to view our policy document which provides an overview of the operating procedures that will be followed to provide a safe environment to patients and staff despite COVID-19.