Our Reviews
Testimonials from our patients
The biggest compliment our patients pay us is to refer their friends and family to our practice. Over 64% of our new patients come from word of mouth here at elleven Dental. We have built our practice on your valued, trusted referrals
I have been going to Elleven Dental now for 7 years and would still go to them even if they moved two hours further away.
The 'Wellness' in their name aptly refers to the calm and positive atmosphere. I feel relaxed and a bit like new… am I actually looking forward to the next dentist visit?
Marko Dorrestijn
4 March 2020
Most amazing dental practice I've been to! Very kind and friendly staff as well a highly qualified skilled dentists! Wouldn't go anywhere else for my teeth! Absolutely love love the results, the dentists here won't stop until you are 100% satisfied!
Shania Govani
2 March 2020
The best dental practice around with dentists that are able to tackle all issues. THROUGHLY enjoyed my experience here and will not be going anywhere else for my future dental needs! Cannot recommend them enough!
Sejal hulashia
1 March 2020
What a pleasure today. I broke a tooth in the night last night, and the team managed to fit me in this very morning. Sameer is gifted with a warm and gentle bedside manner and treatment is minimally invasive with no heavy handed or unnecessary procedures. Fast forward to the result, and it's as if no damage ever occurred. Artistry.
Fiona Wiggins
4 March 2020
I feel in very safe hands at elleven Dental Wellness. My dentist Peta is really friendly and very professional. They made a big effort to fit me in for a last minute appointment before my holiday. Overall fantastic service and great facilities too. I would highly recommend.
Katie Smith
4 December 2019
My experience at elleven Dental Wellness has been absolutely superb. The professionalism of all the staff has been excellent, all of the staff from nursing, admin and the dentist himself were friendly, respectful and professional. I am happy with the end result. Thank you elleven Dental Wellness for giving me my smile back. Keep up the good work.
Vanessa Pinnock
12 November 2019
"I smashed my front teeth on concrete."
Oh you've both got braces at the same time?"
"I don't have to worry about covering my mouth."
"Over the years my teeth have moved around."
"You're never too old to have orthodontics done."
"Get it done and get it done right."
"Gaps in my teeth made me very self conscious."
Patient Testimonial Orthodontic Fixed Braces
Multidisciplinary care Jaw Surgery
Jaw Surgery and Orthodontics
Multidisciplinary Care including SureSmile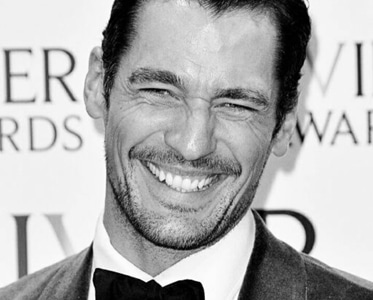 "Never before have I actually looked forward to the dentist, however, elleven Dental provide such a calming, relaxed and professional environment and service, every visit is a true pleasure, which ends with brilliant results."
"Amazing. If I was in the den I would definitely be in!"
"The team at elleven are brilliant, really welcoming and always make me feel at ease."
"Thanks so much – you are all so talented."

Contact Us
Please complete the form below and a member of our team will be in touch as soon as possible.

Contact Us
Please complete the form below and a member of our team will be in touch as soon as possible.

Book appointment

As a registered patient you can book your next appointment directly into our diary.
Click the box below to proceed
If you have any questions, speak with our reception team on 0207 487 2711

Clinical Consultation
£240
At our awarding-winning clinic

With a Senior Clinician

Full & thorough clinical examination

Includes X-Rays

Dedicated Treatment Co-ordinator

Discussion on your personalised treatment plan, payment options with a detailed report
Virtual Consultation
*
Complimentary
Video Consult in the comfort of your home

Includes a free smile assessment

Live 1-2-1 with our award-winning clinicians

Choose between Dr Sameer Patel for Cosmetic Dentistry and Dr Anthony Lam for Orthodontics

Discussion to explore your smile aspirations or clinical concerns

*£50 REFUNDABLE DEPOSIT REQUIRED, TERMS APPLY

Information On Our COVID-19 Procedures
Please click here to view our policy document which provides an overview of the operating procedures that will be followed to provide a safe environment to patients and staff despite COVID-19.