Digital
Smile Design
Designer dentistry that will not make you stop smiling
With cosmetic and restorative dentistry reaching a breathtaking momentum, elleven Dental Wellness are delighted to be able to offer DSD (Digital Smile Design). Our smile driven dentistry techniques help to transform patients smiles, build confidence and promote overall wellness.
Misalignment, chipping, and displacement are all issues that affect our smiles.
Digital Smile Design allows you to choose your smile and see the proposed solution and results before any work commences.
Thereafter, a sequence of appointments will deliver the result we promised and you desired.
There are a number of steps to the cosmetic Digital Smile Design process:
Enhanced Digital Photography.
You may have taught yourself to smile in a 'guarded' manner if you don't like your smile. It is so important in life that you can express yourself without feeling self-conscious as studies have shown that there is a link between an unwillingness to smile and conditions like depression. We will put you at ease! The beginning of designing your smile starts with great photos of you as you are now.
Video Analysis.
Studies have shown that lip movements in natural speech are very different to those in a posed smile. We often don't see ourselves as others do so a short video clip helps us to see how your smile relates to your face in normal speech.
Digital Smile Design Analysis.
We need as much input from you as you desire to give us. Designing changes to your smile we begin with the end in mind. We then combine that with how you are now, and all the wonders of modern dentistry to find a solution that works from an appearance point of view, as well as biology, health and function. This is then translated to our team of ceramists, dental technicians and specialists who can advise on all aspects as required and contribute to the blue-print of your smile.
Test Drive.
Lets you (and us) preview how your final smile will be. Decisions can be made about tooth length, shape, colour, etc during this step of the Digital Smile Design process.
Final preparation Design.
The advantage of the Digital Smile Design is predictability when it comes to the final result – whether we are using bonding, porcelain veneers, dental implants, or other treatments.
Predictable results.
Captured with photography and video – but this time you won't stop smiling.
To book your own Digital Smile Design with one of our designer dentistry experts, please get in touch.
Frequently Asked Questions
The key issue here is understanding what we can do and what you COULD look like. DSD allows you to see this right away in a digital format, hi-res, clear and close-up, and thereafter we can further model the result to your requirement.
In your initial review, elleven Dental Wellness' Clinical Director, Dr Sameer Patel, will spend time studying examples of our work showing shapes, sizes, colours, smiles and bite samples.
A smile is more than just your teeth, and facial shape, lip type and jaw alignment are all things that Dr Sameer will take into consideration when proposing your treatment plan and creating a smile that fits your face and, most importantly, your personality too.
As every plan is personalised and might use a combination of Orthodontics, Veneers, Bonding Dentistry and Whitening, great skill is needed to deliver the correct result. There may be several appointments, there may be periods of bracing required; what we DO guarantee is that the plan will deliver the smile YOU chose.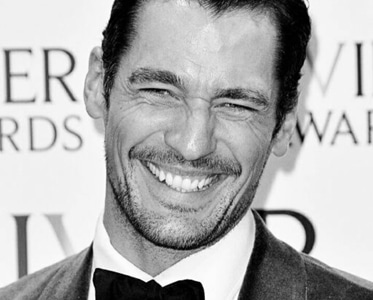 "Never before have I actually looked forward to the dentist, however, elleven Dental provide such a calming, relaxed and professional environment and service, every visit is a true pleasure, which ends with brilliant results."
"Amazing. If I was in the den I would definitely be in!"
"The team at elleven are brilliant, really welcoming and always make me feel at ease."
"Thanks so much – you are all so talented."

Contact Us
Please complete the form below and a member of our team will be in touch as soon as possible.

Contact Us
Please complete the form below and a member of our team will be in touch as soon as possible.

Book appointment

As a registered patient you can book your next appointment directly into our diary.
Click the box below to proceed
If you have any questions, speak with our reception team on 0207 487 2711

Clinical Consultation
£240
At our awarding-winning clinic

With a Senior Clinician

Full & thorough clinical examination

Includes X-Rays

Dedicated Treatment Co-ordinator

Discussion on your personalised treatment plan, payment options with a detailed report
Virtual Consultation
*
Complimentary
Video Consult in the comfort of your home

Includes a free smile assessment

Live 1-2-1 with our award-winning clinicians

Choose between Dr Sameer Patel for Cosmetic Dentistry and Dr Anthony Lam for Orthodontics

Discussion to explore your smile aspirations or clinical concerns

*£50 REFUNDABLE DEPOSIT REQUIRED, TERMS APPLY

Information On Our COVID-19 Procedures
Please click here to view our policy document which provides an overview of the operating procedures that will be followed to provide a safe environment to patients and staff despite COVID-19.