Best
Children's Orthodontist
London
Harley Street, London.
A beautiful smile together with straight teeth that function well can have a tremendous effect on children's self esteem
If you are self-conscious about your teeth or your mates at school tease you, YOU can do something about it. See one of the best pediatric orthodontists in London to give you real confidence.
Fixed Braces are the most common type of orthodontic children's braces
They are often known as 'train tracks'.The advantages are that they are able to fine-tune the position of the teeth reliably and with modern sophisticated designs, they are smaller and relatively fast-acting to reduce treatment time.
The main types of fixed braces are:
1. Metal/Stainless Steel Fixed Braces
2. Tooth Coloured/Ceramic Braces
Removable Braces Invisalign Teen®
Invisalign Teen® takes a modern approach to straightening teeth. With a series of clear removable aligners that gradually straighten your teeth, Invisalign Teen is comfortable, affordable, and effective. Without brackets and wires, you'll have the confidence of a great smile even during treatment. Each aligner also comes with a small, inconspicuous Blue Dot Wear Indicator, which helps you know if you're ready for your next set of aligners.
Invisalign Teen has the added advantage that you can continue brushing and flossing the way you normally do. Without fixed braces, it's easier to maintain better oral hygiene. Our luxury child orthodontists are able to advise whether this is the appropriate cause of treatment for you.
Other Removable Braces
These are custom-made, consisting of a plastic brace with metal wire components. It simply clips onto the teeth and over time, it brings about the required change in their position. It can be easily inserted and removed for cleaning.
Another specific type of removable brace is called Functional Brace. These are designed for growing children, (age 7-10) and adolescents, (age 11-14). The combination of effects on the jaw and surrounding soft tissues can bring and assist a change in the position of the children's teeth and facial profile and can provide ideal children's braces for teeth.
Mouthguards
We highly recommend that mouthguards are worn whilst playing contact sports (even trampolining or cycling). If your child has fitted braces, they can get special mouthguards to fit around them. If they wear removable braces, they should wear a mouth guard instead during sports, keeping the brace in a protective case. elleven can also provide tailored mouthguards when orthodontic treatment is completed.
When you choose elleven Dental, you can have peace of mind knowing that you are choosing one of the best pediatric orthodontists in Harley Street, London. Get in touch today to arrange an appointment.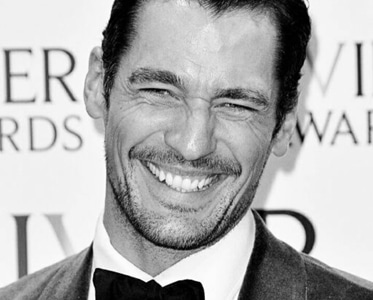 "Never before have I actually looked forward to the dentist, however, elleven Dental provide such a calming, relaxed and professional environment and service, every visit is a true pleasure, which ends with brilliant results."
"Amazing. If I was in the den I would definitely be in!"
"The team at elleven are brilliant, really welcoming and always make me feel at ease."
"Thanks so much – you are all so talented."

Contact Us
Please complete the form below and a member of our team will be in touch as soon as possible.

Contact Us
Please complete the form below and a member of our team will be in touch as soon as possible.

Book appointment

As a registered patient you can book your next appointment directly into our diary.
Click the box below to proceed
If you have any questions, speak with our reception team on 0207 487 2711

Clinical Consultation
£240
At our awarding-winning clinic

With a Senior Clinician

Full & thorough clinical examination

Includes X-Rays

Dedicated Treatment Co-ordinator

Discussion on your personalised treatment plan, payment options with a detailed report
Virtual Consultation
*
Complimentary
Video Consult in the comfort of your home

Includes a free smile assessment

Live 1-2-1 with our award-winning clinicians

Choose between Dr Sameer Patel for Cosmetic Dentistry and Dr Anthony Lam for Orthodontics

Discussion to explore your smile aspirations or clinical concerns

*£50 REFUNDABLE DEPOSIT REQUIRED, TERMS APPLY

Information On Our COVID-19 Procedures
Please click here to view our policy document which provides an overview of the operating procedures that will be followed to provide a safe environment to patients and staff despite COVID-19.