Community
Social
Responsibility
People — Planet — Profit
Every decision we make at e11even is geared towards minimising the impact we have on the planet — as a business and as individuals.
Doing right by the Planet
Every decision we make at e11even is geared towards minimising the impact we have on the planet- as a business and as individuals. From our dental processes, our surgery designs, to the materials and chemicals we use, the packaging we choose and commitment to reducing the offsetting our carbon footprint, we are always finding new ways to reduce our environmental impact.
Doing right by the People
We are a fair and authentically ethical dental brand who have partnered with artisans and suppliers primarily in Kenya, India and the UK. By teaming up with locals from marginalised communities, we help stimulate their economies, their independence and empower them so they can sustain their livelihoods and thrive.
Charitable Initiatives — Sharing Our Profits
To support and empower communities, we give back through various charitable initiatives.
Smile Train works with local medical partners around the world to bring free cleft treatments and lifesaving care to children in need 365 days a year. A percentage of our annual profits plus our charitable Golf days have over the last decade raised almost £100,000.
Dr Shivani and Sameer Patel have also been directly involved with the training and educating of Dentists in India who on a daily basis treat children from birth to adulthood with Cleft lip and palate. WE have invited to 10 downing street in recognition for our contribution to charity.
Shelter the homeless is a charity that tries to keep families and individuals off the streets. We have now for years instead of giving each our at e11even Christmas gifts donated our gifts to those that are deserving.
Keen, London offers free, engaging and accessible activities for children with additional needs and disabilities. One pound of all our daily hygiene is donated to this initiative.
Since covid the life of an employee has become more brittle. We have understood that to attract and maintain the best support team we have had to invest in the welfare of our staff.
Within our staff area we have included a we works section for private work/study, a meditation pod for which all staff a given mindful time in the week, table tennis and a communal dining space to allow for us to nurture health.
SocialAdvocacy
Giving Back
Sustainable Materials
Footprint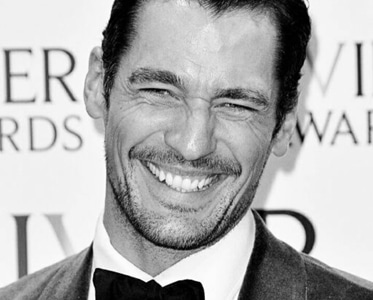 "Never before have I actually looked forward to the dentist, however, elleven Dental provide such a calming, relaxed and professional environment and service, every visit is a true pleasure, which ends with brilliant results."
"Amazing. If I was in the den I would definitely be in!"
"The team at elleven are brilliant, really welcoming and always make me feel at ease."
"Thanks so much – you are all so talented."

Contact Us
Please complete the form below and a member of our team will be in touch as soon as possible.

Contact Us
Please complete the form below and a member of our team will be in touch as soon as possible.

Book appointment

As a registered patient you can book your next appointment directly into our diary.
Click the box below to proceed
If you have any questions, speak with our reception team on 0207 487 2711

Clinical Consultation
£240
At our awarding-winning clinic

With a Senior Clinician

Full & thorough clinical examination

Includes X-Rays

Dedicated Treatment Co-ordinator

Discussion on your personalised treatment plan, payment options with a detailed report
Virtual Consultation
*
Complimentary
Video Consult in the comfort of your home

Includes a free smile assessment

Live 1-2-1 with our award-winning clinicians

Choose between Dr Sameer Patel for Cosmetic Dentistry and Dr Anthony Lam for Orthodontics

Discussion to explore your smile aspirations or clinical concerns

*£50 REFUNDABLE DEPOSIT REQUIRED, TERMS APPLY

Information On Our COVID-19 Procedures
Please click here to view our policy document which provides an overview of the operating procedures that will be followed to provide a safe environment to patients and staff despite COVID-19.