General
Dentistry
Best private dentist in London
Maintaining a healthy relationship between our patients and their teeth is at the heart of everything we do. At elleven Dental, we're pleased to offer general dental services in London, designed to keep your mouth as healthy as possible. We strive to always provide superior service and are proud to be named one of the best private dentists in London. Discover more about our processes and general dentistry services below.
About Our Process
We're pleased to provide a wide range of dental services from our modern London clinic. We perform thorough examinations and check-ups with photographs and x-rays. This allows us to detect any areas of concern and discuss these with you. If required, we will perform extractions, place fillings, inlays, crowns, or bridges, always ensuring the patient is as comfortable as possible during the procedure.
We take just as much pride in our general dental work as we do in our most cutting-edge treatments.
One of the many advantages of working in a practice filled with specialists from different dental disciplines is that we can take a team approach where necessary. If your teeth are not in the right place, Orthodontics may well be the best solution for you, problems with your gums may result in you visiting our Periodontist, or if you have worn or chipped teeth, then Cosmetic Dentistry can deliver a beautiful smile. Whatever service you require, our general dentistry services can cater to your unique needs.
For more information, please view our patients case studies.
Click here to visit our FAQ and our fees page.
All Your Needs Met Under One Roof
Our general dentistry services range from standard dental examinations, fillings and crowns, to fitting dental night guards. Thanks to our knowledgeable, diverse team of experts, we can take care of all of your dental and oral health issues under one roof.
Multidisciplinary planning is at the core of your treatment – we'll plan your care across all areas of our practice to make your visits to our luxury dentist in London as seamless as possible.
Whether you need a routine examination, porcelain crowns, or want to sign your child up as a patient, our general dental practitioners are on hand to provide superior service.
Going to the dentist doesn't have to be anxiety-inducing! Our highly experienced professionals make it their priority to ensure that your dental appointment runs as smoothly as possible, leaving you feeling relaxed and satisfied with your service. From the minute you arrive, you'll be greeted by our friendly receptionists and walked through the practice by our brilliant support team. Take a seat in our comfortable waiting areas and a concierge will soon be with you to take you where you need to go. We pride ourselves on providing our patients with a luxury private dentist experience in London.
Once you're in the dentist's chair, rest assured that your treatment will be performed with your overall health and well-being in mind. Our team works with a face-driven approach, prioritising both aesthetics and excellent oral health and hygiene to ensure patients are fully satisfied with their results.
New Patients
We pride ourselves on the care we provide for new patients. At elleven Dental, we strive to ensure that our new and existing patients are treated with the best, most innovative practices and state-of-the-art technology.
For adults and children under 10, contact us today to arrange a new patient consultation. We also offer new patient emergency appointments for a single fee.
Many of our patients are referred by their current dentist for specialist services. Members can sign up for one of our membership packages, with reasonable monthly fees and huge rewards. See our Membership page for more information.
Beyond years of experience in the industry, our team at elleven Dental is highly certified in their areas of expertise. Our clinical director Sameer Patel completed his postgraduate degree at Oxford University, before being awarded by London's Royal College of Surgeons. Our clinical lead for tooth whitening, Peta Leigh, is a British Academy of Cosmetic Dentists member, and originally certified as a General Dentist with the Univerisity of Melbourne, Australia. Paul Johnson, our resident maxillofacial surgeon has acted as House Surgeon and Consultant at various prestigious UK hospitals and, throughout his career, has completed training as far and wide as Seattle and Austria.
We strive to keep ahead of new technological advancements in the dental industry and are dedicated to making dentistry as efficient and painless for our patients. At elleven Dental, we believe that providing the best treatment means offering the newest innovations in practices and technology. This approach is why we've been named London's Practice of the Year at the Private Dentistry Awards 2018.
To book a consultation at the best private dentist in London, please get in touch. To find out more about the general dentistry services we provide from our clinic in London, call us today.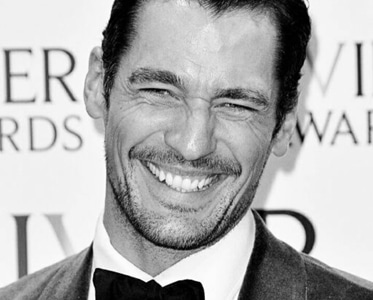 "Never before have I actually looked forward to the dentist, however, elleven Dental provide such a calming, relaxed and professional environment and service, every visit is a true pleasure, which ends with brilliant results."
"Amazing. If I was in the den I would definitely be in!"
"The team at elleven are brilliant, really welcoming and always make me feel at ease."
"Thanks so much – you are all so talented."

Contact Us
Please complete the form below and a member of our team will be in touch as soon as possible.

Contact Us
Please complete the form below and a member of our team will be in touch as soon as possible.

Book appointment

As a registered patient you can book your next appointment directly into our diary.
Click the box below to proceed
If you have any questions, speak with our reception team on 0207 487 2711

Clinical Consultation
£240
At our awarding-winning clinic

With a Senior Clinician

Full & thorough clinical examination

Includes X-Rays

Dedicated Treatment Co-ordinator

Discussion on your personalised treatment plan, payment options with a detailed report
Virtual Consultation
*
Complimentary
Video Consult in the comfort of your home

Includes a free smile assessment

Live 1-2-1 with our award-winning clinicians

Choose between Dr Sameer Patel for Cosmetic Dentistry and Dr Anthony Lam for Orthodontics

Discussion to explore your smile aspirations or clinical concerns

*£50 REFUNDABLE DEPOSIT REQUIRED, TERMS APPLY

Information On Our COVID-19 Procedures
Please click here to view our policy document which provides an overview of the operating procedures that will be followed to provide a safe environment to patients and staff despite COVID-19.