Adult
Orthodontics
Our brand of dentistry focuses on real attention to detail
At elleven Dental Wellness, we believe that braces are no longer just for children and that there is no real age limit.
The demand for adult orthodontics is ever increasing.
There is also a greater realisation that orthodontic treatment in adults aids in:
Reducing gum disease and dental decay as straighter teeth are easier to keep clean.
Facilitating restorative dentistry such as placement of implants.
Reducing the need for further cosmetic dentistry or keeps it minimal and conservative.
Overall improving the oral health and function for better longevity.
Achieving a beautiful smile which you can be proud of enhancing self-esteem along with your facial and dental appearance.
It is also not unusual for people who have worn braces in the past, to develop mild irregularities later on in life (in fact 1 in 4 of our patients have worn braces before). This is often due to the lack of retainer wear or tertiary growth.
Our Award Winning Specialist Orthodontists have taken advantage of the latest technologies at our state of the art practice in London to create your bespoke orthodontic care plan. This allows our adults to have a selection of discrete braces to organically achieve healthy smiles in fine balance and harmony with the face.
If you require orthodontic treatment, this will usually mean wearing braces. These days they come in two different types; Fixed braces and Removable braces.
Fixed braces come in two different kinds:
Lingual – fixed on the inside of the teeth, making them visually concealed. Some ulceration of the tongue or lisping may be experienced with this type of brace, but these effects will only be transitional.
Ceramic – fixed to the outside of the teeth, they can now come in white with white wires, as opposed to the metal type that was once seen. To prevent your braces from staining, It is advisable to avoid tea, coffee, curry and red wine.
Removal braces are a series of custom made, barely visible aligners that can be taken out. It is advised that they are worn for 22 hours a day and changed every two weeks, moving your teeth little by little as the weeks go by.
Call Our Team to Discuss Today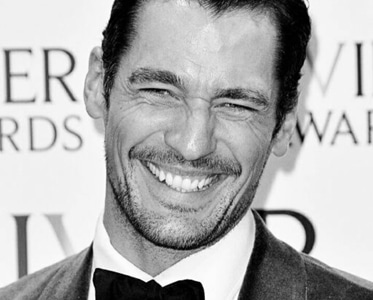 "Never before have I actually looked forward to the dentist, however, elleven Dental provide such a calming, relaxed and professional environment and service, every visit is a true pleasure, which ends with brilliant results."
"Amazing. If I was in the den I would definitely be in!"
"The team at elleven are brilliant, really welcoming and always make me feel at ease."
"Thanks so much – you are all so talented."

Contact Us
Please complete the form below and a member of our team will be in touch as soon as possible.

Contact Us
Please complete the form below and a member of our team will be in touch as soon as possible.

Clinical Consultation
£240
At elleven

Thorough clinical examination

Relevant x-rays

Detailed treatment plan discussion

Report
Complementary Virtual Consultation
*
In the comfort of your home

Photographs sent by you

No x-rays

Provisional treatment plan discussion

( No treatment can be provided without a follow up clinical consultation £190)

*£50 REFUNDABLE DEPOSIT REQUIRED, TERMS APPLY.

Information On Our COVID-19 Procedures
Please click here to view our policy document which provides an overview of the operating procedures that will be followed to provide a safe environment to patients and staff despite COVID-19.