Unaesthetic
Smile
Very few people have a naturally 'perfect' smile.
There are no given characteristics that a person should possess in order to be seen as having a smile that is considered to be attractive.
The face and, in particular, your smile are features that are a central focal point and they are the first thing that other people see. What one person believes to be unattractive, may not be felt by someone else, meaning the perception that your smile is not appealing is a personal one.
What is typically assumed to be an unaesthetic or unattractive smile?
Crooked teeth, missing teeth or gaps, broken teeth, bite malocclusion, discoloured teeth, receding gums.
Effects of possessing an unattractive smile: low self-confidence and self-esteem. Reluctance to smile or participate in social situations, increased risk of poor dental health or other related difficulties (i.e: speech or eating). Often feeling like people are naturally drawn to the imperfections when looking at or speaking to you. Looking good can help you to feel good.
How to get the perfect smile?
At elleven Dental Wellness, we can offer treatments to suit your individual needs as comprehensively as we can all under one roof.
This could be by an orthodontist who can straighten your teeth by way of braces or aligners, a periodontist who can restore the gums back to health and a cosmetic dentist who can whiten teeth, shape the teeth with bondings or veneers and use Digital Smile Design to give you the beautiful beaming smile you deserve.
Gaining what you consider to be the 'perfect' smile can restore your self-confidence, enhance your self-esteem and most importantly improve your dental health.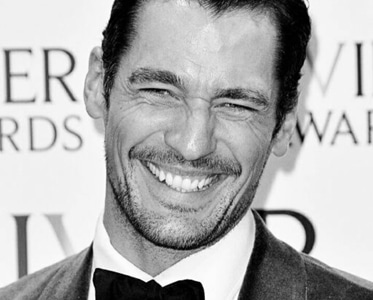 "Never before have I actually looked forward to the dentist, however, elleven Dental provide such a calming, relaxed and professional environment and service, every visit is a true pleasure, which ends with brilliant results."
"Amazing. If I was in the den I would definitely be in!"
"The team at elleven are brilliant, really welcoming and always make me feel at ease."
"Thanks so much – you are all so talented."

Contact Us
Please complete the form below and a member of our team will be in touch as soon as possible.

Contact Us
Please complete the form below and a member of our team will be in touch as soon as possible.

Clinical Consultation
£240
At elleven

Thorough clinical examination

Relevant x-rays

Detailed treatment plan discussion

Report
Complementary Virtual Consultation
*
In the comfort of your home

Photographs sent by you

No x-rays

Provisional treatment plan discussion

( No treatment can be provided without a follow up clinical consultation £190)

*£50 REFUNDABLE DEPOSIT REQUIRED, TERMS APPLY.

Information On Our COVID-19 Procedures
Please click here to view our policy document which provides an overview of the operating procedures that will be followed to provide a safe environment to patients and staff despite COVID-19.