Dr. Lorena Mumford
Periodontist
GDC: 73807
GDC: 73807
Lorena qualified originally from the University of Valencia in 1992 but has lived, worked and taught in the UK for a significant part of her career.
After qualifying, Lorena continued to work in hospital as well as general practice. She established her own successful practice in Valencia where she worked closely with her sister who also qualified as a dentist. She developed a keen interest in Periodontics whilst working for Prof. Martinez Canut at the School of Dentistry at the University of Valencia and worked in the Periodontology department and in his Specialist practice for four years.
She came to London in 1996 and secured a place at Guy's Hospital on a four year Specialist training programme for Periodontics. During this time she not only secured an MSc and Master of Clinical Dentistry in Periodontology but she also gained her Diploma of Membership in Restorative Dentistry with special emphasis in Periodontics from the Royal College of Surgeons in Edinburgh.
Lorena was recognised as a Specialist Periodontist by The General Dental Council in 2000 and continued to teach Undergraduate Dentistry at Guy's Hospital, as well as work in Specialist Practices in London. She combined this with a return to work in her own Practice in Spain.
Currently she spends the majority of her time in Specialist Clinical Practice in the UK. Lorena has developed a particular interest in the treatment of patients with regenerative and reconstructive techniques to improve aesthetics as well as periodontal health.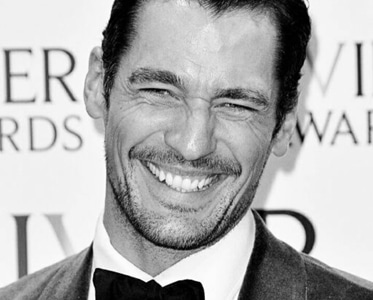 "Never before have I actually looked forward to the dentist, however, elleven Dental provide such a calming, relaxed and professional environment and service, every visit is a true pleasure, which ends with brilliant results."
"Amazing. If I was in the den I would definitely be in!"
"The team at elleven are brilliant, really welcoming and always make me feel at ease."
"Thanks so much – you are all so talented."

Contact Us
Please complete the form below and a member of our team will be in touch as soon as possible.

Contact Us
Please complete the form below and a member of our team will be in touch as soon as possible.

Clinical Consultation
£240
At elleven

Thorough clinical examination

Relevant x-rays

Detailed treatment plan discussion

Report
Complementary Virtual Consultation
*
In the comfort of your home

Photographs sent by you

No x-rays

Provisional treatment plan discussion

( No treatment can be provided without a follow up clinical consultation £190)

*£50 REFUNDABLE DEPOSIT REQUIRED, TERMS APPLY.

Information On Our COVID-19 Procedures
Please click here to view our policy document which provides an overview of the operating procedures that will be followed to provide a safe environment to patients and staff despite COVID-19.