Dr. Richard Field
Aesthetic and Restorative Dentist
GDC: 209886
GDC: 209886
Richard is part of elleven Dental Wellness's restorative team. He has a keen interest in minimally invasive cosmetic dentistry, especially composite bonding and the Inman Aligner, as well as general and aesthetic dentistry.
Richard graduated with Honours from the University of Glasgow and completed his foundation year in Surrey, where he was awarded first prize for his end of year case presentation. While completing his foundation year he was also awarded a postgraduate certificate in Primary Care Dentistry, with merit, from the University of Kent. Richard is an active member of the British Academy of Cosmetic Dentistry where he is a member of several committees, including the Young Dentist and Education committees.
Among many other post graduate courses, Richard has completed a one-year course in Cosmetic Dentistry and Aesthetic Restorative Dentistry at Advanced Dental Seminars in London. Richard is a key opinion leader and lectures on treatment for the removal of white spots on teeth with Icon resin infiltration. In 2014 Richard was awarded overall Best Young Dentist UK at the Dentistry awards and in 2015 Voted 30th most influential dentist in the UK by his peers. He was also an Aesthetic Dentistry winner in 2016.
Richard also won the following awards at the Aesthetic Dentistry Awards 2017:
Highly Commended in the Patient Choice Award
Winner of Orthodontics – Removable
Restorative – Single Tooth Composite
Restorative Minimal Intervention Dentistry
Highly Commended in Interdisciplinary Team Orthodontic – Restorative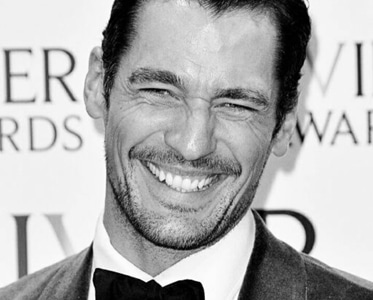 "Never before have I actually looked forward to the dentist, however, elleven Dental provide such a calming, relaxed and professional environment and service, every visit is a true pleasure, which ends with brilliant results."
"Amazing. If I was in the den I would definitely be in!"
"The team at elleven are brilliant, really welcoming and always make me feel at ease."
"Thanks so much – you are all so talented."

Contact Us
Please complete the form below and a member of our team will be in touch as soon as possible.

Contact Us
Please complete the form below and a member of our team will be in touch as soon as possible.

Clinical Consultation
£240
At elleven

Thorough clinical examination

Relevant x-rays

Detailed treatment plan discussion

Report
Complementary Virtual Consultation
*
In the comfort of your home

Photographs sent by you

No x-rays

Provisional treatment plan discussion

( No treatment can be provided without a follow up clinical consultation £190)

*£50 REFUNDABLE DEPOSIT REQUIRED, TERMS APPLY.

Information On Our COVID-19 Procedures
Please click here to view our policy document which provides an overview of the operating procedures that will be followed to provide a safe environment to patients and staff despite COVID-19.